MIAMI GARDENS, FL – The Miami Dolphins and the 5000 Role Models of Excellence Foundation today hosted the Wilson Scholars Sendoff in which fifty-eight Wilson Scholars received computers for their academic studies.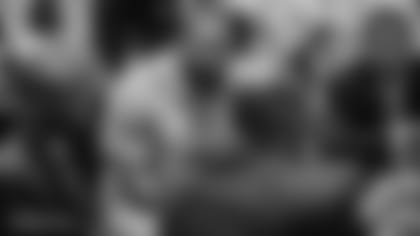 In attendance were Miami Dolphins Alum Vernon Carey as well as the program's founder, Congresswoman Frederica S. Wilson.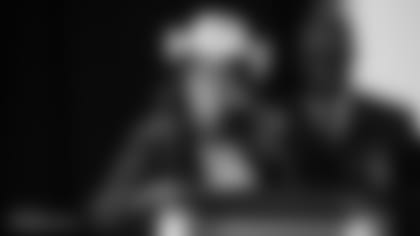 "This is a fabulous night. This is the night where we give the boys computers donated by the Miami Dolphins. Our home team, and we're so proud of the partnership we have generated with our home team all of these years," Wilson said. "Stephen Ross is a champion, a drum major, for social justice. He is reaching into the community, helping children, lifting them up, sending them to college, giving them internships and scholarships. He stands out as a textbook example for what you should be as a corporation in a city. And we are so proud to have him as a partner. I brag about him all the time." 
Tonight's event follows the 5000 Role Models of Excellence Foundation's Police and Youth Conference as well as the Academic Signing Ceremony in which the Wilson Scholars signed scholarships to the colleges and universities of their choice. These signature events are part of a long-term partnership with the Miami Dolphins, centering on social justice, education and police and youth relations. In all, these social justice community initiatives will affect more than 10,000 Role Models.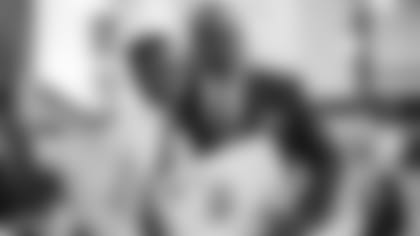 "We're proud of our partnership with 5000 Role Models and the work we're doing, in collaboration with them, to level the playing field for these young men," Miami Dolphins Senior Vice President of Communications & Community Affairs Jason Jenkins said. "These computers they received tonight is one tool to further their education and shape a bright future for the community."
These sponsorships are part of a yearly fund for advocacy and social justice programs created by Dolphins Owner Stephen Ross and Miami Dolphins players.
These initiatives are additions to the previous work in this space through the team's collaboration with the Ross Initiative in Sports for Equality (RISE). Founded and created by Ross in October 2015, RISE harnesses the unifying power of sports to improve race relations and drive social progress. Since its founding, RISE programs have reached more than 30,000 students, coaches and athletic staff at the high school, collegiate and professional level. To learn more about RISE, visit risetowin.org.