MIAMI GARDENS, Fla. – The Miami Dolphins today announced they have named Reggie McKenzie senior personnel executive.
McKenzie joins the Dolphins after spending the past seven years (2012-18) as the general manager of the Oakland Raiders. He was the organization's first general manager since Al Davis was hired as head coach and general manager in 1963.
In 2016, McKenzie was named the NFL's Executive of the Year by Sporting News, The MMQB and the PFWA. He helped construct a Raiders team that went 12-4 in the regular season and made the playoffs. It was the team's first playoff appearance and winning season since they won the AFC in 2002. Oakland led the NFL with seven players selected to the Pro Bowl that season, the team's most since 1991. All seven Pro Bowl selections were acquired during McKenzie's tenure.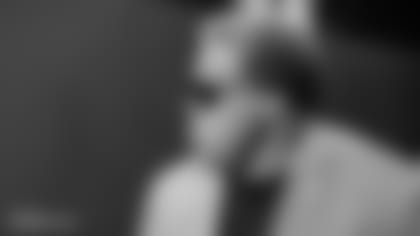 McKenzie drafted several Pro Bowl players during his tenure in Oakland. In 2014, he landed linebacker Khalil Mack in the first round and quarterback Derek Carr in the second round. Mack earned two first-team All-Pro honors and three Pro Bowl selections in his four seasons in Oakland. He was named the NFL's Defensive Player of the Year in 2016. Carr was selected to three Pro Bowls and was tied for third in NFL MVP voting in 2016. McKenzie also drafted wide receiver Amari Cooper and running back Latavius Murray, who both earned Pro Bowl honors in Oakland.
McKenzie also had success identifying free agents to improve the Raiders. Tight end Jared Cook, safeties Reggie Nelson and Charles Woodson and offensive linemen Kelechi Osemele and Donald Penn were all signed as free agents during McKenzie's tenure and were selected to Pro Bowls with the Raiders. Osemele earned first-team All-Pro honors in 2016.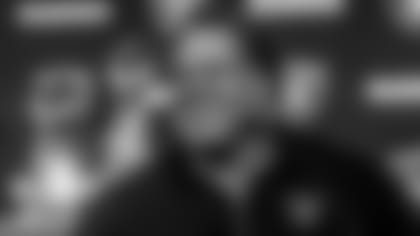 Prior to Oakland, McKenzie spent 18 years (1994-2011) in the Green Bay Packers' personnel department. He joined the Packers as a pro personnel assistant in 1994, was promoted to director of pro personnel in 1997 and promoted again to director of football operations in 2008.
In McKenzie's 18 seasons in Green Bay, he helped the Packers compile the second-best record (185-103, .642) in the NFL during that span. Green Bay won eight division titles, three conference championships and two Super Bowls (XXXI and XLV).
McKenzie was a 10th-round draft pick (27th overall) by the Los Angeles Raiders in the 1985 NFL draft and earned all-rookie team honors at linebacker that season. He spent four seasons (1985-88) with the Raiders, two (1989-90) with the Phoenix Cardinals and one with San Francisco (1992). McKenzie totaled 60 career games played with three sacks and two interceptions. Following his playing career, he spent the 1993 season as a graduate assistant coach at his alma mater, Tennessee.