Linebacker Bradley Chubb and tight end Durham Smythe both entered the NFL in 2018 but have taken very different paths to becoming part of the Miami Dolphins organization. The Dolphins selected Smythe with a fourth-round draft pick (123) while Chubb was drafted fifth overall to the Denver Broncos, before coming to Miami in a mid-season trade last season.
Both players are also recent benefactors of contract extensions. On Nov. 3, 2022, just two days after he became a Dolphin, Chubb signed a contract extension through the 2027 season. On April 3, 2023, Smythe signed a contract extension of his own through the 2025 season.
"That's always exciting, to be shown that they value me here, in a place that I've been for so long, and that I've come to really enjoy living in," Smythe said. "It's home. I've been here for five years, so it was really exciting just to know that I have some value here and that I'll be here for the next couple years."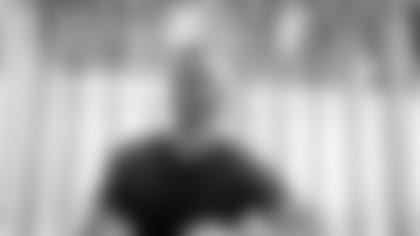 For Chubb, a new home and extension presents a new opportunity to be the best player possible.
"I mean, it's a blessing," he said. "It's just a testament to the work I put in and the guy I am. I can't take it for granted at all. I approach every day like, like I've got those eyes on me, like I've got people with high expectations because I've got high expectations for myself as well. So I've just got to approach everyday like, yeah, they brought me here for a reason and I've just got to make sure I live up to that reason."
Chubb's first full offseason in Miami comes with the addition of a familiar face in new defensive coordinator Vic Fangio. Chubb played under Fangio from 2019-21 and is excited to be reunited with his former coach this season.
"He's going to demand the most of us," Chubb said of Fangio. "Each and every player on that roster, no matter how many plays you made in the past, how many plays you could make, it's all about what you're doing each and every day to get better and he's going to hold you to that high standard."
On the opposite side of the ball, Smythe enters his second year under head coach Mike McDaniel's offense. That familiarity with the staff and the system is something he considers crucial to the team's development this offseason.
"I think it's hugely beneficial for us that have been in the offense for more than one year now," Smythe said. "I think just having the experience of a full calendar year in this offense, there's a comfort level that becomes established and I'm excited to get back on the field here in a couple of weeks to build on that through the summer and into training camp."
While much of the linebacker room is new to Fangio's defensive system, the midseason addition of Chubb and recent signing of unrestricted free agent linebacker Malik Reed should accelerate the acclimation period. Like Chubb, Reed also played in Denver under Fangio from 2019-21 and brings an understanding of Fangio's style that should ease the learning curve for the rest of the team.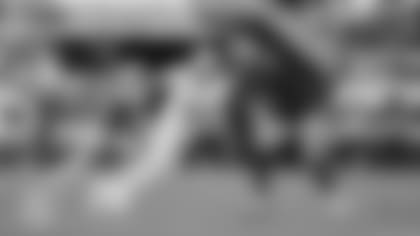 "That's my guy, man," Chubb said of Reed. "One of the smartest football players I know. One of the most hardworking and talented – everything he brings to the field man – I'm excited to have that energy in the room."
It's clear Smythe shares that sense of enthusiasm for what the team's offseason additions can contribute.
"There's some familiarity with guys that have been here for a while and then obviously some excitement from guys that we've added, so I think when you combine those two things and then you just have a bunch of good personalities, a bunch of good dudes in the same building, everyone's excited to get back in here just to hang out."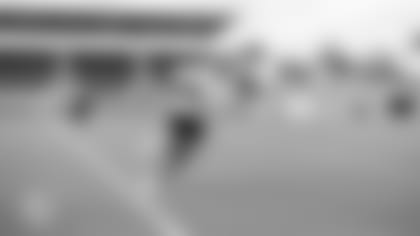 Simply put from Smythe, it was just time to get back to being with his teammates.
"The offseason, it's great for a couple of weeks," he said. "Then you're like, 'wow, like, kind of miss just hanging out with the boys all the time.'
"The boys are back. So that's always exciting."