How this season is so much about identifying important pieces for the future. How we knew there would be pain before gain and Sunday was certainly that. How it was imperative for this franchise to press the re-set button this season, parting ways with some veteran players in order to procure future draft picks while also making some tough decisions with financial stability in mind.
This hasn't been an easy ride. It never is when you win two of your first 11 games. But it was necessary to get this franchise back on track, back toward a path of building this the right way instead of with quick, unsustainable fixes.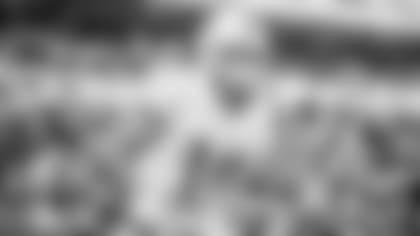 As a result, the team that we saw Sunday was among the youngest in the league with so many players who weren't even part of the equation back when training camp began in late July. No area has been hit harder then the defensive backfield. It's hard to lose players like Xavien Howard, Bobby McCain and Reshad Jones for the season without expecting some drop-off in performance.
Look at someone like safety Adrian Colbert. He was claimed off of Seattle's practice squad on Tuesday and suited up against the Browns. How much can we really expect with such little prep time? This has been a story we have seen replayed many times this season. It shows the constant reshuffling of this roster and the never-ending search to unearth pieces that could mean so much down the road.
Meanwhile, as the season hits its final stretch, we're getting some clarity. Who belongs? Who doesn't? Who has shown us enough? Who needs to show more? Continuing that process is what this final month or so of the season is really all about.
As for Sunday, this one unraveled in a hurry, the Browns scoring touchdowns on four of their first five possessions to take a 28-3 halftime lead. But give the Dolphins credit. They are nothing if they are not resilient.
Birthday Boy Ryan Fitzpatrick, turning 37 on Sunday and playing like he was 27, threw a touchdown pass to Mike Gesicki – the first scoring catch of his career – and then scrambled eight yards up the middle for a second touchdown to close the deficit to 28-17. But the Dolphins couldn't keep it going, the Browns reeling off 13 straight points before Fitzpatrick threw a late touchdown pass to Allen Hurns for the final margin.
I've got to say something about Fitzpatrick right here. This guy is truly amazing. He led the Dolphins in rushing with 45 yards on five carries and his touchdown run was his third of the season, tying him for the team lead with Kalen Ballage. Fitzpatrick is so much fun to watch, how the kid comes out in him after every touchdown, how he is fearless in the way he plays. That touchdown pass to Hurns was the 200th of Fitzpatrick's career. And yes now, as of Sunday, he's doing it at 37 years old.
If only he were the story of the day, it would have read so nicely. But it was the other quarterback who walked away with the best numbers, Baker Mayfield throwing for 327 yards and three touchdowns, playing almost flawlessly while building that quick four-touchdown advantage.
The Dolphins certainly had issues on both sides of the ball. The running game struggled yet again as did the pass rush and the defense couldn't get off the field on some key third downs. But when the Browns weren't beating the Dolphins, the Dolphins were beating themselves and that's never a good recipe. Two plays in the first half clearly depicted this:
The Browns are up 7-0 in the first quarter and facing a third-and-one. Stop them there and who knows what might happen. But Eric Rowe jumps off sides just before the snap, the Browns get an easy first down and soon go up two touchdowns on a scoring pass from Mayfield to Odell Beckham Jr.
The Dolphins are driving in the second quarter, clearly their best drive of the half. It's third and three in Browns' territory and Fitzpatrick finds a wide-open Albert Wilson on a little curl route. The pass is well thrown, but it bounces off Wilson's hands for an interception. The Browns then drive for their fourth touchdown.
This isn't meant to single out either Rowe or Wilson because this was a day where some of the blame could be pointed in just about every direction. It's simply an example of how the Dolphins just never did themselves many favors. Until, that is, those two third quarter touchdowns.
"We couldn't string together enough plays to really get back into it," said coach Brian Flores. "We have to keep the score competitive and it wasn't that."
And now, as it has been all season, it's about quickly moving on.
The Dolphins return home Sunday to play the Eagles and another chance to gauge success, not necessarily by wins and losses, but more by seeing how the growth chart for many of these players continues to evolve.