The Miami Dolphins defeated the New England Patriots, 33-24 in the season finale at Hard Rock Stadium. It didn't take long for the Miami Dolphins offense to put points on the board as the team went down the field and scored in 13 plays. Tua Tagovailoa went a perfect 7 of 7 passing for 53 and capping it off with a 7-yard touchdown pass to Jaylen Waddle.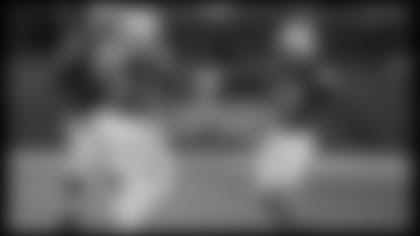 On the drive, Waddle broke the NFL Rookie reception record with 102 receptions previously held by Anquan Boldin (101) set back in 2003.
On the following possession it took just three plays for the Dolphins defense to score a touchdown when Xavien Howard intercepted Patriots quarterback Mac Jones and returned it 37 yards for the pick six to extend the lead to 14-0.
The Dolphins added to their lead in the second quarter with a 30-yard field goal from Jason Sanders as the lead ballooned to 17-0. The Patriots later cut into the Dolphins lead a 15-yard touchdown run by Brandon Bolden, trimming the score to 17-7.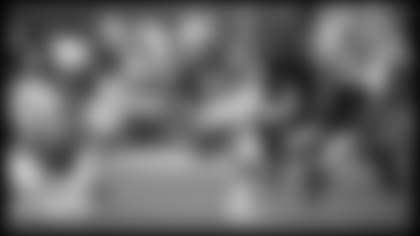 In the third quarter, Patriots kicker Nick Folk made a 43-yard field goal to cut the Dolphins lead to 17-10. Following the field goal, it took the Dolphins offense just 8 plays to extend their lead aided by two crucial defensive penalties which allowed Duke Johnson to finish the drive on a 1-yard touchdown run to extend the Dolphins lead to 24-10.
In the fourth quarter, the Dolphins scored on a 49-yard field goal by Jason Sanders and the Patriots scored two touchdowns, closing the Dolphins lead to 24-27. In the final sequence, punter Michael Palardy pinned the Patriots inside their own two-yard line with three seconds remaining in regulation. New England attempted to score on lateral but that was stopped when Sam Eguavoen recovered the football on fumble recovery in the endzone for the 33-24 Dolphins victory.
Table inside Article

| Stat | Patriots | Dolphins |
| --- | --- | --- |
| Total Yards | 379 | 298 |
| Rushing Yards | 134 | 195 |
| Passing Yards | 245 | 103 |
| 3rd and 4th Down Conv. | 4-15 | 8-16 |
| First Downs | 16 | 17 |
| Penalties | 8/78 | 5/33 |
| TOP | 26:24 | 33:36 |
Tagovailoa completed 15 of 22 for 109 yards with one touchdown on the day. Duke Johnson led all running backs with a game high 24 carries for 117 yards and 1 touchdown. Jaylen Waddle had five catches and one touchdown. He became the first Dolphin rookie to total over 1,000 receiving yards with 1,015.
Defensively, the Dolphins forced three turnovers and NFL Pro Bowler Xavien Howard recorded his 27th career interception.