In Miami's first preseason contest in front of its home fans, the Dolphins played a complete game, defeating the Atlanta Falcons 37-17 at Hard Rock Stadium in Miami Gardens. Offensively, Miami had 422 total yards compared to 253 for the Falcons. In addition, the Dolphins defense stepped up, limiting the Falcons to just 66 passing yards. 
After trailing 3-0 to start the game, the Dolphins responded by going the length of the field for two scores from Myles Gaskin. The third-year rusher scored his first touchdown of the preseason on a 1-yard rushing score and his second touchdown came on an 8-yard reception from Tua Tagovailoa.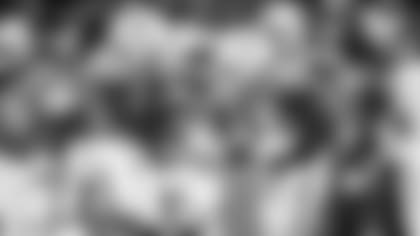 The quarterback play was impressive from all three signal callers. Tagovailoa started the game completing 11-of-12 passes for 105 yards and one touchdown on the team's first two drives. He finished his night going 16-of-23 for 183 yards and one touchdown.
Jacoby Brissett came in after halftime and went a perfect 8-of-8 for 99 yards and threw an 8-yard touchdown to Robert Foster in the third quarter. Not to be outdone, Reid Sinnett went 2-of-2 for 7 yards with a two-yard touchdown to receiver Kirk Merritt to finish off the night's scoring for the Dolphins.
On the ground, Malcolm Brown led the team with 43 yards on 10 carries with one touchdown. Mack Hollins led all receivers with five receptions for 49 yards.
Table inside Article

| Stat | Falcons | Dolphins |
| --- | --- | --- |
| Total Yards | 253 | 422 |
| Rushing Yards | 187 | 136 |
| Passing Yards | 66 | 286 |
| 3rd and 4th Down Conv. | 4-12 | 7-10 |
| Sacks For | 1 | 4 |
| Penalties | 4/35 | 2/19 |
| TOP | 23:18 | 36:42 |
Sam Eguavoen had a memorable performance, recording 11 tackles (seven solo), four sacks and a safety. His four sacks were the most by an NFL player in a preseason game since at least the 2017 season. Eguavoen's four sacks were the most by a Dolphins player in a preseason game since August 12, 2002 when Adewale Ogunleye had four sacks at Tampa Bay.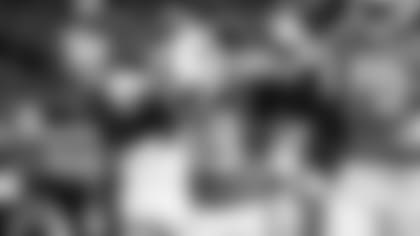 Calvin Munson added an interception when he stepped in front of a Feleipe Franks pass and returned it to the Falcons 6-yard line.
The Miami Dolphins look to carry the momentum to next week in a matchup against the Cincinnati Bengals in their final preseason game of 2021. Kickoff is set for 4 p.m., Sunday, August 29 at Paul Brown Stadium in Cincinnati, Ohio.