MIAMI – The Miami Dolphins today announced they have signed three of their 2018 draft picks: linebacker Jerome Baker, tight end Durham Smythe and running back Kalen Ballage.
Baker was picked in the third round at No. 73 overall. He was a three-year letterman (2015-17) and two-year starter at Ohio State, where played in 33 career games with 25 starts. Baker totaled 158 tackles (90 solo), seven sacks, two interceptions, five passes defensed, one forced fumble and three fumble recoveries. He was named All-Big Ten honorable mention as a junior in 2017 and a sophomore in 2016. Baker was a college teammate of fellow Dolphins linebacker Raekwon McMillan.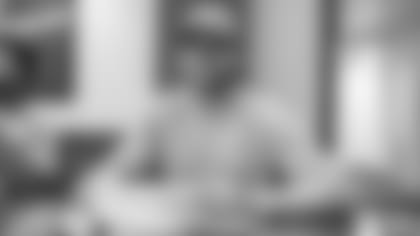 Smythe was the first of Miami's two fourth-round selections at No. 123 overall. He was a four-year letterman (2014-17) and two-year starter at Notre Dame, appearing in 41 games with 28 starts. Smythe started all 13 games as a senior in 2017 and recorded 15 receptions for 244 yards (16.3 avg.) and one touchdown. His blocking helped the school set a single-season rushing record with 3,503 rushing yards.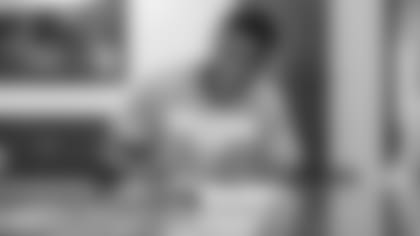 Ballage was a fourth-round pick at No. 131 overall. He was a four-year letterman (2014-17) and two-year starter at Arizona State. Ballage finished his collegiate career with 450 carries for 1,984 yards (4.4 avg.) and 27 touchdowns. He also totaled 82 receptions for 684 yards (8.3 avg.) and two touchdowns. His 27 rushing touchdowns were sixth in school history. As a junior in 2016, Ballage totaled 16 rushing touchdowns, which were second in the Pac 12 and 26th nationally.