While the venue was changed because of weather concerns, the Dolphins still were able to accomplish most of their goals in a scrimmage Saturday.
There was no live tackling during the two-hour session except for a line goal-line period, but this still was a pretty dress rehearsal for the preseason opener against the Atlanta Falcons at Hard Rock Stadium on Thursday.
Coaches wore headsets and officials called penalties — too many of them, as it turned out — in the scrimmage.
"It was just kind of a nice measuring stick of where we're at, especially offensively, and it wasn't good enough," quarterback **Ryan Fitzpatrick** said. "We had a nice drive, scored a touchdown, and after that really didn't do anything all day. There's a lot of stuff that we can continue to work at and get better it. But that's the ebbs and flows of training camp. We have to continue to get better now before the first game."
The offense scored two touchdowns in the scrimmage, the first on Fitzpatrick's swing pass to running back Kenyan Drake and the second when wide receiver **Isaiah Ford** caught a pass from **Josh Rosen** after cornerback **Xavien Howard** failed to catch the high throw and instead deflecting right behind him into the arms of Ford.
A few plays before that, wide receiver Kenny Stills had another highlight play when he out-jumped Howard for a deep pass from Rosen and caught the ball after it bounced up.
Howard still had a productive day Saturday, as he came up with two interceptions. The first was particularly impressive, as he tipped a pass with tight coverage and caught the deflection.
"You can have two (picks), but the stuff you give up, you think about that more," Howard said. "The missed opportunity that I missed out on, I want to take advantage of that. It would have changed the game. It could have been any crucial moment, so I've got to take the advantage of the opportunity when it comes to you."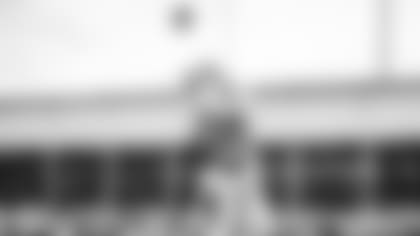 On offense, the player who stood out was wide receiver Preston Williams. The rookie from Colorado State had at least a half-dozen catches good for more than 100 yards.
The highlight was a 55-yard catch on a perfectly thrown ball down the left sideline by Rosen.
Asked to describe the work of the offense, Rosen said: "Inconsistent. I thought there were some really good things, some bad things. A lot of penalties. Pretty sloppy. I had two delay of games myself, which is definitely not OK. But everyone had a little bit of good, a little bit of bad. I think it's about being a little more consistent, personally as well. I'd have a really great play and a not-so-great play. (Consistency) is the key."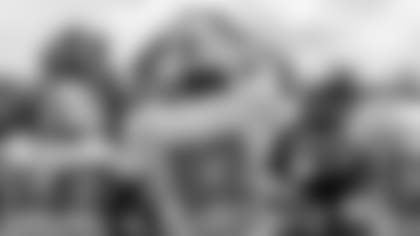 Along with Howard, other players on defense who shined were Charles Harris, who had pressure on back-to-back plays (quarterbacks aren't touched, so there are no sacks); rookie Jonathan Ledbetter, who made a couple of plays at the line of scrimmage; and fellow rookie Dewayne Hendrix, who had a would-be sack.
The day of work ended with a short goal-line period that featured live tackling.
The Dolphins will be off Sunday before resuming practice Monday.