We're less than one month away from the start of Dolphins training camp. As we approach the kickoff to the 2022 season, Dolphins.com will be taking a look at each position group, breaking down the players who make up the Dolphins 90-man roster. Here's the next in our position preview series featuring the team's quarterbacks:
#1 TUA TAGOVAILOA
6-1 | 217 | Alabama '20
Selected fifth overall by Miami in the 2020 NFL Draft, Tagovailoa has quickly become one of the most accurate quarterbacks in franchise history. In 2021, his 67.8 completion percentage was the second-best single-season mark in team annals and he joined Drew Brees as the only two quarterbacks in NFL history to have at least three games with an 80% or better completion percentage in the same season. Despite playing just two seasons, Tagovailoa is already ninth on the Dolphins all-time career passing yards chart (4,467). He's second all-time in Dolphins completion percentage (66.2), third in passer rating (88.8) and tied for fifth in 300-yard passing games (three).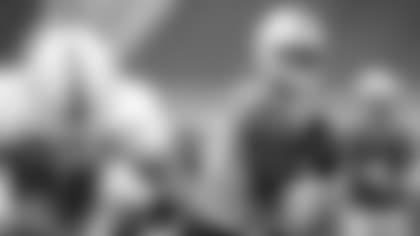 #5 TEDDY BRIDGEWATER
6-2 | 215 | Louisville '14
Bridgewater returns home as the Miami native signed with the Dolphins this offseason as an unrestricted free agent from Denver. Bridgewater has made 63 NFL starts at quarterback. He's totaled 14,437 passing yards, 71 passing touchdowns and has a career passer rating of 90.7. In the past two seasons, Bridgewater has made 29 starts for Carolina (2020) and Denver (2021) and has posted back-to-back 3,000-yard campaigns. He played at Miami Northwestern High School before earning a scholarship at Louisville and becoming the 32nd overall pick of the 2014 NFL Draft by Minnesota.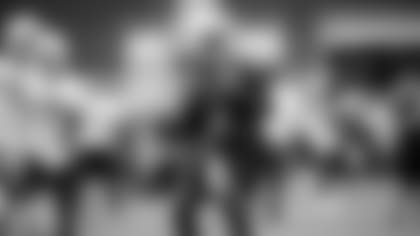 #19 SKYLAR THOMPSON
6-2 | 217 | Kansas State '22
Thompson was a seventh-round pick by Miami in this year's draft. At Kansas State, he was one of the most prolific quarterbacks in school history. A four-year starter (2018-21), Thompson became the only Wildcat to total at least 6,000 career passing yards and 1,000 career rushing yards. He posted the highest completion percentage of his career (69.5) in 2021.