As we get closer to the start of the Miami Dolphins 2023 Training Camp, it's time for another installment of the annual position preview series on MiamiDolphins.com.
Here's a look at the Dolphins running backs and fullbacks:
#23 Jeff Wilson Jr.
6-0 | 213 | North Texas '18
Wilson played in eight games with one start after getting traded from San Francisco to Miami on November 1, 2022. He re-signed with the Dolphins on March 16, 2023. Wilson recorded 84 carries for 392 yards (4.7 avg.) and three touchdowns as well as 12 receptions for 94 yards (7.8 avg.) and one touchdown with Miami last season. Counting his stats from San Francisco, Wilson rushed for a career-high 860 yards in 2022 and topped 1,000 scrimmage yards (1,045) for the first time in his career. He has 18 career rushing touchdowns and five career receiving touchdowns. Wilson spent the first four-plus years (2018-22) of his career in San Francisco, where he signed as an undrafted college free agent in 2018. He played collegiately at North Texas.
#26 Salvon Ahmed
5-11 | 197 | Washington '20
Ahmed re-signed with Miami on March 10, 2023 after playing in 30 games with four starts over three seasons (2020-22) with the club. He's totaled 141 carries for 532 yards (3.8 avg.) and four touchdowns along with 24 receptions for 186 yards (7.8 avg.). In 2020, Ahmed set a Dolphins undrafted rookie record with 122 rushing yards in a victory over New England. He originally entered the NFL as an undrafted college free agent with San Francisco on May 1, 2020 and was eventually awarded off waivers to Miami on Aug. 26, 2020. Ahmed played collegiately at Washington where he was teammates with fellow Dolphins running back Myles Gaskin.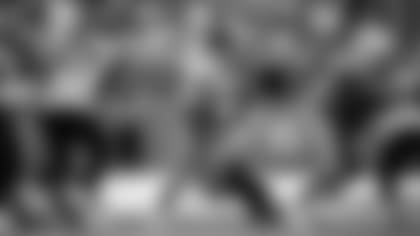 #28 De'Von Achane
5-9 | 188 | Texas A&M '23
Miami selected Achane in the third round (84th overall) of the 2023 NFL Draft. He played three years (2020-22) at Texas A&M, where he totaled 2,376 career rushing yards, 554 receiving yards and 613 kickoff return yards along with 28 total touchdowns. In 2021, Achane led the SEC with 7.0 yards per carry and led the Aggies with 11 total touchdowns. He was a first-team All-SEC selection at running back and all-purpose player in 2022, leading the conference and ranking fourth nationally with 161.0 all-purpose yards per game. Achane also became the school's first male track athlete since 2014 to earn All-American honors in the 100-meter and 200-meter dash, something he accomplished in the 2021 outdoor season.
#30 Alec Ingold
6-1 | 235 | Wisconsin '19
Ingold is entering his second year with Miami after playing his first three NFL seasons with the Raiders. He set career highs in starts (14) and receptions (15) last season with the Dolphins and won the team's Ed Block Courage Award. Ingold has played in 58 career games with 25 starts and has 21 career carries for 30 yards and one touchdown. He has also established himself as a reliable pass-catcher out of the backfield with 43 career receptions for 344 yards (8.0 avg.) and four touchdowns. Ingold began his NFL career in Oakland as an undrafted college free agent in 2019 after playing collegiately at Wisconsin.
#31 Raheem Mostert
Mostert played in 16 games with 14 starts in 2022 and led the team with a career-high 891 yards rushing on 181 carries (4.9 avg.) with three touchdowns. He also set career highs in receptions (31) and receiving yards (202) to eclipse 1,000 yards from scrimmage (1,093) for the first time in his eight-year career. Mostert joined the Dolphins as an unrestricted free agent on March 17, 2022 from San Francisco, where he spent the previous five-plus seasons (2016-21). He originally entered the NFL as an undrafted college free agent with Philadelphia on May 2, 2015 before spending time with Miami (2015), Baltimore (2015), Cleveland (2015), N.Y. Jets (2016) and Chicago (2016). Mostert played collegiately at Purdue.
#33 Chris Brooks
Brooks signed with Miami as an undrafted college free agent on May 12, 2023 after playing his final collegiate season at BYU. He appeared in 11 games with eight starts and totaled 130 carries for 813 yards and six touchdowns for the Cougars. Brooks' 6.28 yards per carry in 2022 ranks fourth in BYU single-season history. He began his collegiate career at California and played in 41 games across four seasons (2018-21), leading the Bears in rushing in 2021 (607 yards) and 2019 (914 yards).
#37 Myles Gaskin
5-10 | 194 | Washington '19
Gaskin was a seventh-round pick (234th overall) by Miami in the 2019 NFL Draft and is back for his fifth season with the Dolphins. He led the team in rushing in 2020 (584 yards) and 2021 (612 yards). Gaskin has played in 38 games with 17 starts, totaling 361 carries for 1,355 yards (3.8 avg.) and seven touchdowns. He also has 101 career receptions for 701 yards (6.9 avg.) and six touchdowns. Gaskin played collegiately at Washington.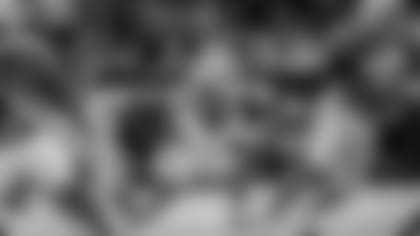 #46 John Lovett
6-2 | 236 | Princeton '19
Lovett joined the Dolphins on Feb. 18, 2022 but missed the entire season due to injury. He re-signed with Miami on March 17, 2023. He previously spent time with Kansas City (2019) and Green Bay (2020). Lovett played in eight games and tallied three carries for six yards (2.0 avg.) with the Packers. He originally entered the NFL as an undrafted college free agent with Kansas City in 2019 and played collegiately at Princeton as a quarterback and running back.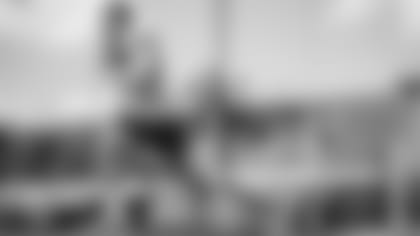 The team will hold 10 practices open to fans at the Baptist Health Training Complex in Miami Gardens, beginning July 30. Attendance is free for all practices, but guests must show a mobile ticket for entry. Get tickets here.