The offseason is winding down and the Dolphins' 2023 Training Camp is right around the corner. Next up after last week's preview of the linebackers is a look at the team's tight ends room.
Get to know the Dolphins' tight ends below:
#48 TYLER KROFT
Kroft signed with Miami on May 9, 2023 after playing with Cincinnati (2015-18), Buffalo (2019-20), the N.Y. Jets (2021) and San Francisco (2022). He's appeared in 92 career games with 52 starts, catching 105 passes for 1,081 yards (10.3 avg.) and 13 touchdowns. Kroft's most productive season as a pass-catcher came in 2017 when he caught 42 passes for 404 yards (9.6 avg.) and seven touchdowns for the Bengals. The nine-year NFL veteran played at Rutgers before becoming a third-round pick (85th overall) by Cincinnati in the 2015 NFL Draft.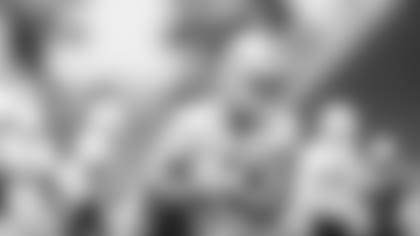 #80 TANNER CONNER
6-3 | 232 | Idaho State '22
Conner was one of two undrafted rookies to make Miami's initial 53-man roster last season. He made his debut in the Dolphins' comeback win over Baltimore on September 18, 2022 and played in 13 total games. Conner was a five-year letterman at Idaho State where he racked up 136 receptions for 2,384 yards and 15 touchdowns over 47 games.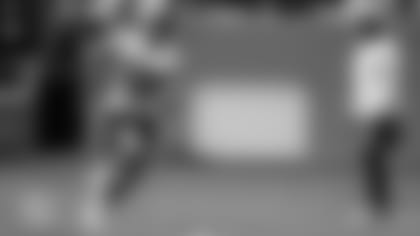 #81 DURHAM SMYTHE
6-6 | 246 | Notre Dame '18
Smythe is the longest tenured offensive player on the Dolphins' roster and was a fourth-round pick (123rd overall) by Miami in the 2018 NFL Draft. He has played in 79 career games with 56 starts over the past five seasons (2018-22). In 2022, Smythe started 15 of his 16 games played – a career high – and started in Miami's AFC Wild Card game at Buffalo. He has 88 career receptions for 809 yards (9.2 avg.) and three touchdowns along with four carries for four yards (1.0 avg.) and one touchdown. On April 3, 2023, the former Notre Dame tight end signed a contract extension with Miami through the 2025 season.
#82 ERIC SAUBERT
Saubert joined the Dolphins as an unrestricted free agent on March 17, 2023 after spending time with Atlanta (2017-18), Chicago (2019), Jacksonville (2020) and Denver (2021-22). He's played in 74 career games with 15 starts, catching 33 passes for 280 yards (8.5 avg.) and two touchdowns. Saubert posted career highs in receptions (15) and receiving yards (148) for Denver in 2022, playing in all 17 games with a career-best six starts. He originally entered the NFL as a fifth-round pick (174th overall) by Atlanta in the 2017 NFL Draft following a collegiate career at Drake.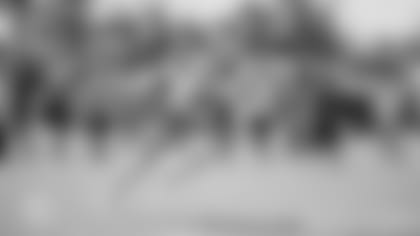 #84 ELIJAH HIGGINS
The Dolphins selected Higgins in the sixth round (197th overall) of the 2023 NFL Draft after a four-year career at Stanford. He recorded 104 receptions for 1,204 yards over his junior and senior seasons and led the Cardinal in receiving yards in 2022 (59 rec, 704 yards). Higgins was named All-Pac-12 honorable mention twice as a wide receiver and is now transitioning to tight end.
#89 JULIAN HILL
Hill signed with Miami as an undrafted college free agent on May 12, 2023 after playing five seasons (2018-22) at Campbell. He began his collegiate career as a preferred walk-on and finished with consecutive first-team All-Big South selections. Hill totaled 72 receptions for 1,026 yards (14.3 avg.) and seven touchdowns from 2021-22. He appeared in 48 games in his five seasons and also earned second-team all-conference honors in 2020.