As we get closer to the start of Miami Dolphins 2023 Training Camp, it's time for another installment of the annual position preview series on MiamiDolphins.com.
Here's a look at the Dolphins wide receivers:
#0 Braxton Berrios
5-9 | 190 | Miami (FL) '18
Berrios signed with Miami on March 17, 2023 after appearing in 65 games with five starts in four seasons (2019-22) for the New York Jets. He has 107 career receptions for 1,085 yards (10.1 avg.) and five touchdowns and rushed 19 times for 160 yards (8.4 avg.) and four touchdowns. Berrios, who earned All-Pro honors in 2021 as a kick returner, has also established himself as a weapon on special teams with 67 career kickoff returns for 1,667 yards (24.9 avg.) and one touchdown and 67 punt returns for 767 yards (11.4 avg.). He originally entered the NFL as a sixth-round pick (210th overall) by New England in the 2018 NFL Draft. Berrios played collegiately at the University of Miami.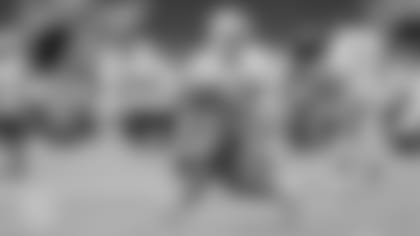 #3 Robbie Chosen
Chosen signed with Miami on April 17, 2023. He has played in at least 16 games in six of his seven NFL seasons and has appeared in 111 total contests (86 starts) with the New York Jets (2016-19), Carolina (2020-22) and Arizona (2022). Chosen has a reception of at least 52 yards in every season he's played as well as a touchdown reception of at least 57 yards in six of his seven NFL seasons. His 4,956 yards (13.2 avg.) on 375 career receptions (29 touchdowns) are the second-most by an undrafted wide receiver since he entered the league in 2016. Chosen also has 16 career rushing attempts for 98 yards (6.1 avg.). He originally entered the NFL as an undrafted college free agent with the Jets on May 6, 2016. The Fort Lauderdale native played collegiately at Temple and in high school at South Plantation.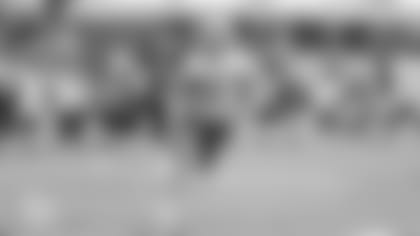 5-10 | 191 | West Alabama '16
In his first season with Miami, Hill set single-season franchise records for receptions (119) and receiving yards (1,710). The yardage total is the most in NFL history for a player in his first season with a team. He added 32 rushing yards and nine total touchdowns. Hill joined the Dolphins in a trade from Kansas City on March 23, 2022. Since he entered the league in 2016, Hill has the fifth-most receptions (598), third-most receiving yards (8,340), and third-most touchdown receptions (63). He is a four-time first-team All-Pro (2016, 2018, 2020 and 2022) and has been selected to the Pro Bowl in each of his seven NFL seasons (2016-22). Hill originally entered the NFL as a fifth-round pick (165th overall) by Kansas City in the 2016 NFL Draft after finishing his collegiate career at West Alabama.
#11 Cedrick Wilson Jr.
6-2 | 197 | Boise State '18
Wilson is back for a second year with the Dolphins after logging 12 receptions for 136 yards (11.3 avg.) in 15 games last season. Before coming to Miami, he saw action in Dallas from 2019-21. Wilson has 79 receptions for 973 yards (12.3 avg.) and eight touchdowns in 53 career games (four starts). He was a sixth-round pick (208th overall) by Dallas in the 2018 NFL Draft after playing collegiately at Coffeyville Community College and Boise State.
Waddle has started in all 33 games since Miami selected him with the sixth overall pick in the 2021 NFL Draft. In 2021, Waddle set an NFL rookie record with 104 receptions, a Dolphins rookie record with 1,015 receiving yards, and was named the team's Dan Marino Most Valuable Player. Last season, he posted a career-high 1,356 yards, third-most in single-season franchise history, and became the first player in Dolphins history to begin his NFL career with back-to-back 1,000-yard seasons. Waddle's 2,371 yards on 179 receptions are the most in franchise history and 10th-most in NFL history by a player in the first two years of their career. He has accounted for 14 receiving touchdowns and one rushing score. Waddle played collegiately at Alabama and won the CFP National Championship in 2020.
#18 Erik Ezukanma
6-2 | 206 | Texas Tech '22
Ezukanma joined the Dolphins as a fourth-round pick (125th overall) in the 2022 NFL Draft. He appeared in one game, Miami's playoff-clinching win over the New York Jets in Week 18 and caught one pass for three yards. Ezukanma played collegiately at Texas Tech, where he became the first player to lead the team in receiving yards in three consecutive seasons since 1985-87.
#83 Chris Coleman
5-11 | 192 | Cal Poly '23
Coleman signed with the Dolphins as an undrafted college free agent on May 13, 2022. He was an honorable mention Big Sky Conference selection after catching 60 passes for 939 yards (15.7 avg.) and five touchdowns for Cal Poly in 2022. It was the first time a Mustang caught 60 or more passes in a season since 2008. Coleman was also the team's top receiver in 2021 with 43 receptions for 590 yards and four touchdowns. He spent the first four years (2017-20) of his college career at Fresno State, where he played both cornerback and wide receiver and caught 16 passes for 265 yards (16.6 avg.) and one touchdown.
#85 River Cracraft
6-0 | 198 | Washington State '17
Cracraft re-signed with Miami on March 17, 2023 after posting career highs in games played (11), receptions (9), receiving yards (102), and touchdowns (2) last season. His two scores came in the fourth quarter of the Dolphins historic comeback win at Baltimore in Week 2 and the team's victory over Buffalo in Week 3. Cracraft has 16 receptions for 187 yards (11.7 avg.) in 35 career games (one start). He originally entered the league with Denver in 2017, where he saw action from 2018-19, before spending the following two seasons (2020-21) with San Francisco. Cracraft played collegiately at Washington State.
#86 Braylon Sanders
6-1 | 194 | Mississippi '22
Sanders signed with the Dolphins as an undrafted college free agent on May 13, 2022 and spent most of last season on the practice squad. He was elevated to the active roster three times and appeared in three games with two receptions for 17 yards (8.5 avg.). Sanders signed a reserve/future contract with Miami on January 16, 2023. He was a five-year letterman (2017-21) at Mississippi.
#87 Daewood Davis
6-1 | 196 | Western Kentucky '23
Davis signed with Miami as an undrafted college free agent on May 12, 2023. He earned All-Conference USA honorable mention recognition after catching 63 passes for 872 yards (13.8 avg.) and seven touchdowns for Western Kentucky as a senior in 2022. In two seasons with the Hilltoppers, Davis recorded 106 receptions for 1,635 yards (15.4 avg.) and 15 touchdowns. He began his collegiate career at Oregon, where he played wide receiver and cornerback and was teammates with Dolphins safeties Bennett Williams, Jevon Holland, and Verone McKinley III. A South Florida native, Davis prepped at Deerfield Beach High School.
#88 Freddie Swain
Swain was awarded to Miami off waivers on March 15, 2023. He played his first two NFL seasons (2020-21) with Seattle. Swain then spent most of the 2022 season on Miami's practice squad and appeared in one game before he was signed by Denver, where he played in three contests with one start, catching four passes for 74 yards (18.5 avg.). He has 42 receptions for 576 yards (13.7 avg.) and six touchdowns in 37 career games with 10 starts. Swain originally entered the NFL as a sixth-round pick (214th overall) by Seattle in the 2020 NFL Draft after playing collegiately at Florida.
The team will hold 10 practices open to fans at the Baptist Health Training Complex in Miami Gardens, beginning July 30. Attendance is free for all practices, but guests must show a mobile ticket for entry. Get tickets here.