After a record-setting season for Miami's aerial attack, the Dolphins are adding another versatile weapon in wide receiver Braxton Berrios.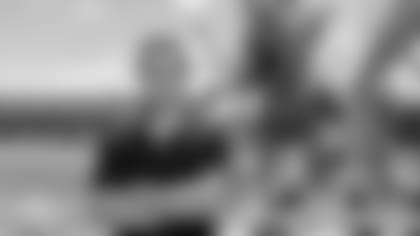 Here are five things to know about the Dolphins new wide receiver, Braxton Berrios.
1. Versatility for McDaniel
Berrios entered the NFL as a sixth-round pick (210th overall) selected by the New England Patriots in the 2018 NFL Draft and spent the last four seasons with the New York Jets, playing in 65 games. He recorded 107 receptions for 1,085 yards and five touchdowns and totaled 19 carries for 160 yards and four touchdowns.
In addition to his pass-catching duties, Berrios was named a First-Team Associated Press All-Pro as a kick returner in 2021 after tallying a league-leading 30.4 yards per return.
Last season, Berrios averaged 23.1 yards per kick return, the eighth best mark in the NFL (min 1.25 KR per game).
2. Back Home at Hard Rock
Berrios is no stranger to South Florida. In fact, from 2014-2017 he played his college ball at the University of Miami and his home games at Hard Rock Stadium.
As a senior in 2017, Berrios led Miami in receptions (55), receiving yards (679) and receiving touchdowns (nine) en route to earning third-team All-ACC honors at wide receiver. His conference-best 15.9 yards per punt return also led to an All-ACC Honorable Mention recognition on special teams.
3. The Ultimate Competitor
Berrios (along with fellow new Dolphins signee DeShon Elliott) is one of just a handful of players from the 2018 sixth round draft class still playing in the NFL. That has a lot to do with his competitive spirit.
As former New York Jets offensive coordinator Mike LaFleur said, "There's a level of just competitor in him and dog that he believes he's the best one when he steps on the field. It's not something he just tells himself. He truly believes it."
4. Success On and Off the Field
For Berrios, that competitiveness doesn't just fuel him in between the white lines. At the University of Miami, he was a double major in entrepreneurship and finance and graduated as the valedictorian of the University of Miami business school.
But it wasn't good enough. His 3.96 GPA was one B away from a perfect 4.0 and it still stings.
At just 5'9, 190 pounds, Berrios' size has always stood out. Growing up, it understandably led him to study game tape of some smaller slot receivers, such as Wes Welker.
Now with the Dolphins, Berrios will have the opportunity to learn from Welker every day as his new wide receivers coach.
"I'm absolutely thrilled to be in the same room as Coach Welker," Berrios said. "Just being able to pick his brain and hearing what he sees. And it's kind of the same thing with Tua. Just learning how they see their offense being ran."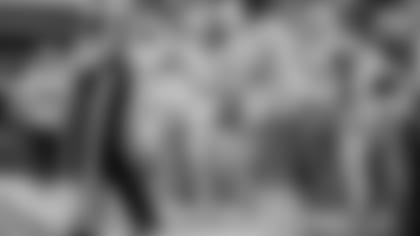 Like Berrios, Welker also knows a bit about being overlooked. He went undrafted despite recording over 3,000 yards receiving at Texas Tech and winning the Mosi Tatupu Award in 2003 for the best special teams' player in college football.
Welker went on to play in the NFL for 12 years and holds the record for most receptions by an undrafted wide receiver in NFL history (903).