Thoughts, observations and a few opinions after the Dolphins opened their preseason Thursday night with a 34-27 victory over the Atlanta Falcons.
No doubt who the star was on this night. The name is Preston Williams, an undrafted rookie receiver out of Colorado State, who if the past few weeks are an indication, has a chance to be special. I'm talking about special in his rookie season.
Williams, an imposing sight at 6-5, 218, made four catches for 97 yards and three of them were highlight reel material: a one-handed catch racing down the sideline for a 36-yard gain; a sideline catch where he somehow dragged his toes in bounds confirmed after an official review and a leaping, acrobatic 27-yard catch early in the third quarter that set up the then go-ahead touchdown run by Mark Walton.
We've seen impressive summers by rookie receivers before. But this impressive? This quickly? From an undrafted player? Can't remember the last time that's happened. A cautionary note: It's still very early.
As for the quarterback competition, Ryan Fitzpatrick started, played just one quarter and completed 2 of 5 passes for 20 yards, nothing very memorable.
Josh Rosen replaced Fitzpatrick and played the entire second and third quarters and briefly into the fourth quarter. Except for a poorly thrown interception, where he appeared to miss a read, Rosen had a solid showing. He completed 13 of 20 passes for 191 yards, looking more and more comfortable as the game progressed. He still has some issues in the pocket that must be addressed, but his passes were sharp and accurate, his decision-making was solid and for stretches of time – he was 6 for 6 in the third quarter -- looked in total command. This is encouraging and important as the competition with Fitzpatrick is rapidly heating up.
The challenge for Rosen over the next month has so much to do with consistency. Cut down the mistakes. Try to develop a comfort zone in this offense. Eliminate those bad reads. Get the ball out a little quicker. Find the right level and stay there.
No predictions yet on how this will play out, but Rosen certainly helped his cause on Thursday night.
I know the final score is meaningless in a preseason game, but for a team this young and a coaching staff together for the first time, a victory certainly beats the alternative. 
For those who keep track of such things, let it be known that the first touchdown of the preseason for the Dolphins was a simple straight-ahead handoff from Rosen to Kalen Ballage for a 1-yard score midway through the second quarter that culminated a 9-play, 71-yard drive. Ballage also had a nice 16-yard run later on.
Yes there were plenty of mistakes on both sides of the ball. What did you expect, finely tuned precision from a team this young? What we got instead was predictable: Some promising, some troubling and plenty to work on.
Meanwhile, there were several noteworthy individual performances: Sacks by Nate Orchard and Jonathan Ledbetter, two sacks by Dewayne Hendrix, a nice breakup by cornerback Torry McTyer, that touchdown run by Walton and a pair of touchdowns by rookie Myles Gaskin, a 6-yard catch and a 6-yard run that was the game-winning score with 1:47 left.
But there were too many breakdowns on defense, some questionable blocking in pass protection, a few too many penalties and some good drives that settled for field goals. All things that you can be sure will be emphasized on the practice field this week.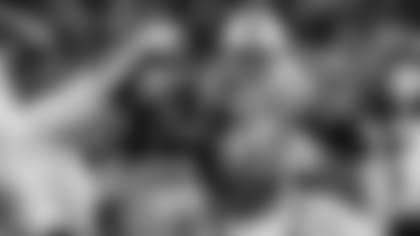 Offensive line update: With the exception of left tackle Laremy Tunsil who sat this one out, the starting offensive line was the same it has been on the practice field for more than a week, and that includes a pair of rookies starting at guard. There was Jesse Davis at right tackle, Shaq Calhoun at right guard, Daniel Kilgore at center, Michael Dieter at left guard and Jordan Mills replacing Tunsil at left tackle.
This is an interesting group. Kilgore, entering his ninth season, is the traffic cop, calling out signals. Tunsil is the anchor, as talented a left tackle this franchise has had since Jake Long. Davis is the versatile one, moving to right tackle after playing every snap at right guard last season. Then there are the two rookies, Deiter selected in the second round and Calhoun undrafted. The maturation of these two players could very well be the key to this line. You never really know what you have with rookies until the real games start. But Dieter and Calhoun each offer an intriguing upside, and to be starting so early in camp is impressive.
There's beginning to be some clarity on the defensive line as well with the same starting four we have seen recently in camp: Tank Carradine and Charles Harris at defensive ends and Davon Godchaux and rookie Christian Wilkins at the tackles. Wilkins had his first tackle early in the first quarter. No news flash here, but he's got a chance to be excellent in a hurry.
Yes, that was Xavien Howard knocking down the two-point conversion attempt after the first Atlanta score. Even in the preseason, you've got to show him respect.
On to Tampa Bay for preseason test No. 2.