More quarterbacks have been selected number one overall than any other position in the modern NFL Draft. Today, we look at the consensus top four players at the position in LSU's Joe Burrow, Alabama's Tua Tagovailoa, Oregon's Justin Herbert and Utah State's Jordan Love.
It's easy to exhaust all superlatives on Joe Burrow. His 2019 season was arguably the best in the history of college football, but it's his ability to galvanize a locker room and huddle that makes him so special. Burrow was Baton Rouge's adopted son, evident by how his teammates rallied around him at every turn.
Burrow always found a way in 2019. His innate ability to read leverage and locate the football accordingly made for a perpetual aerial assault never before seen in the collegiate ranks. His feel and ability to manage the pocket was a weekly clinic. He's a threat to make plays with his legs, but even more dangerous when he flees the pocket and attacks through the air.
Tagovailoa posted the highest career passer rating in college football due in large part to two aspects of his game: the ability to process information and manipulate defensive rotation, and the hard-wired relationship between his mind and his feet. His mechanics are without gaps and his ability to speed up every portion of the process makes him difficult to defend. He gets to his spot immediately, gets through full-field reads at blazing speeds, and his mobility within the pocket is exceptional.
Tagovailoa's accuracy is the final piece of the puzzle. He regularly locates the football in the best position for his receiver to manage the catch and the run thereafter. His downfield accuracy and ball-handling in the short-game/RPO (run-pass option) game is unrivaled.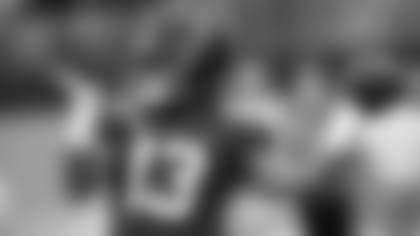 With a huge arm, frame and plus-running ability, Herbert looks the part of a prototypical quarterback. He can threaten every blade of grass with exceptional velocity, and he was most dangerous working on bootlegs, rollouts, or escaping compromised pockets.
Herbert capped his college career with his two finest performances. Against stingy Wisconsin and Utah defenses, he made big plays with his legs and on third down in critical moments. The senior entered his hometown program with a goal of bringing the Ducks back to Pasadena, and he fulfilled that mission last season with a Rose Bowl victory.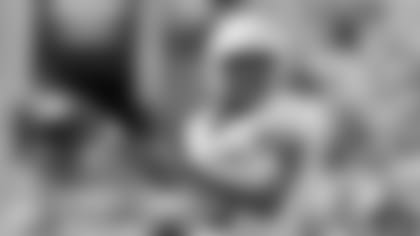 Arguably the most gifted ball of clay in this class, Jordan Love's ceiling is immeasurable. He can drive the ball to the wide side of the field on a frozen rope, he can run quarterback lead in short yardage and push the pile, and he can make off-script plays with a jaw-dropping level of arm talent. From a distance, it looks like he's throwing a nerf football. His ability to manipulate spin and velocity -- regardless of his platform -- is unlike anything we've seen at the position.
Love operated in a tempo-based offense in college, so he's adept in the quick-game and ball handling required for screens, slants and the mesh point on zone-read runs. His athletic ability allows him to evade rushers and pick up big yardage with his legs, or create second opportunities for his receivers to uncover downfield.