MIAMI GARDENS, Fla. – The Miami Dolphins today announced they have been awarded wide receiver Trevor Davis off waivers from Oakland and running back Zach Zenner off waivers from Arizona. The team placed running back Kalen Ballage on injured reserve and waived safety Montre Hartage.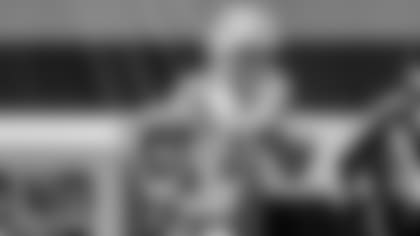 Davis is in his fourth NFL season after stints in Green Bay (2016-19) and Oakland (2019). During his career, Davis has played in 40 NFL games with four starts, catching 16 passes for 205 yards (12.8 avg.) and one touchdown. He also has six carries for 86 yards (14.3 avg.) and one score. As a returner, Davis has 54 career kickoff returns for 1,202 yards (22.3 avg.) and 53 career punt returns for 560 yards (10.6 avg.). He originally entered the NFL as a fifth-round pick (163rd overall) by Green Bay in the 2016 NFL draft.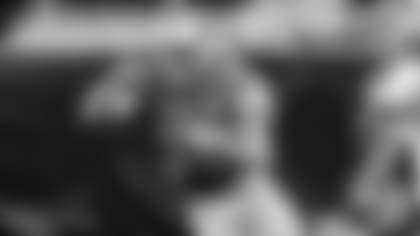 Zenner has played five NFL seasons with three different organizations – Detroit (2015-18), New Orleans (2019) and Arizona (2019). He has played in 40 career games with six starts and totaled 177 carries for 683 yards (3.9 avg.) and eight touchdowns. Zenner has also added 29 receptions for 282 yards (9.7 avg.) and has 11 special teams tackles (nine solo) during his career. He originally entered the NFL as an undrafted college free agent with Detroit on May 8, 2015.
Ballage played in 12 games with six starts for the Dolphins this year, totaling 74 carries for 135 yards (1.8 avg.) and three touchdowns. He also had 14 receptions for 63 yards (4.5 avg.). Ballage originally entered the NFL as a fourth-round pick (131st overall) by the Dolphins in the 2018 NFL draft.
Hartage made his NFL debut last week with the Dolphins after spending most of the season on the practice squad. He was originally signed by Miami as an undrafted college free agent on May 9, 2019 and waived in the final roster cut on Sept. 1, 2019. Hartage played collegiately at Northwestern, where he was a four-year letterman (2015-18) and three-year starter.
Table inside Article

| Name | Pos. | Hgt. | Wgt. | Birthdate | Exp. | College | Hometown | Acq. |
| --- | --- | --- | --- | --- | --- | --- | --- | --- |
| Trevor Davis | WR | 6-1 | 188 | 7/4/93 | 4 | Cal '16 | Martinez, Calif. | Wai., '19 (Oak.) |
| Zach Zenner | RB | 5-11 | 224 | 9/13/91 | 5 | SDSU '15 | Eagan, Minn. | Wai. '19 (Ari.) |