We are just one week away from the 2020 NFL Draft. Today, our preview series stops by the defensive backfield. From the sticky cover-corners to the rangy, versatile safeties, these are the players that are projected to hear their names called early on draft night.
Okdah checked every box for a premier lock-down cornerback in his final season at Ohio State. He was never flagged, he took the football away, and he would go completely neglected by the opposing offense for long stretches of game clock. His footwork puts him perpetually in great shape against all body types and all releases off the line. On the rare occasion that he's beat initially, Okudah has remarkable make-up ability with his speed/agility profile.
Man or zone, it doesn't matter – Okudah excels in both. Pairing elite physical traits with a keen sense of passing concepts, Okudah can press, mirror and trail, or he can fire out of a zone turn and make plays on the football. Few corners have come out with Okudah's pedigree over the last decade.
Look no further for an elite press cover-corner than LSU's Kristian Fulton. Competitive as all get out, Fulton will challenge every single step the receiver makes from release, up the stem, to the catch point. He looks comfortable and smooth playing any leverage, and stays patient tracking the flight of the ball and separating the receiver's hands at the critical moment of a rep.
Fulton pairs clean technique with his natural traits. He's always properly aligned and does well to stay in phase working in man coverage. His temperament translates to the ground game as he's more than willing to lay the wood on outside runs and receivers after the catch.
Henderson's length and ball skills make him an ideal man cover-corner. He tracks the ball in-flight and plays it at the catch point as well as anyone in this class. He catches the football like a receiver. Henderson's starting experience in the SEC shows up in the way he processes route concepts. He showcases excellent play-discipline, which often puts him in position to take the ball away.
Man-coverage comes in many shapes and sizes and Henderson is well-versed in the lot. He can press and mirror at the line or he can play off and quickly process. He's an extremely fluid athlete that can effortlessly change direction and stay in phase throughout the route.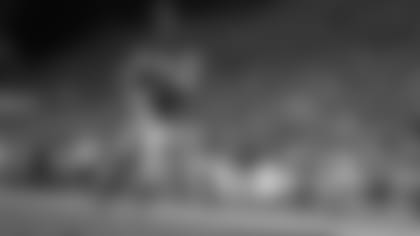 McKinney checks a lot of the boxes coaches will love, particularly his versatility. He's an instinctive player with complete trust in his eyes, and allows his preparation to take him to big plays. Operating near the line of scrimmage, McKinney identifies his keys and beats blockers to the spot for big plays against the run. He might be even better as a blizter in the passing game.
McKinney is as technically sound as they come. He's always in control, he never takes false steps and he's a reliable defender that allows the defense to adjust on the fly. He plays with an attitude and has no issue squaring up ball carriers and laying the lumber.
Tenacity defined, Delpit only knows one speed. He's the Tasmanian Devil playing downhill whether that's cleaning up runs of the edge, blitzing the quarterback, or defending the screen game. That trait benefits Delpit in coverage as he's quickly able to identify route concepts and pull his trigger to disrupt the catch point.
Delpit is a heat-seeking missile playing zone, but he also has the ability to matchup in man-coverage. His ball skills suit him well both in coverage and as a tackler and he's always trying to separate the player from the football.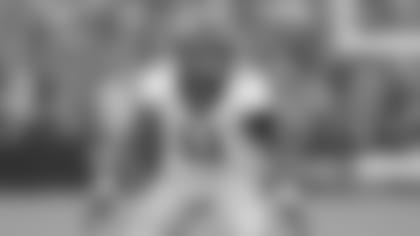 Antoine Winfield Jr., Minnesota
Versatility defined, Winfield Jr. played all over a Gopher defense that enjoyed its best season since 1904. With range and ball skills as a center-field safety, Winfield is just as capable coming down and matching up in man-coverage. He can play the slot, cover tight ends and backs, and times his blitzes with precise angles to the quarterback.
Rounding out his complete game, Winfield is stout in run support. He can fit the C-gap and provide the defense with an extra box defender, and his anticipation supports all aspects of his game. He's known to bait quarterbacks and finish big plays (seven interceptions and two forced fumbles last season). Winfield is a four-down player with the ability and willingness to play on all special teams units.