This year's crop of wide outs is being dubbed the deepest group in draft history. It starts up top with three of college football's most electric play makers in 2019, from two of the premier programs in the country.
Most college scouting reports project what the player can do at the next level, but Jeudy is as polished as they come. He stays aligned over his pads allowing him to explode off the stem, often leaving defensive backs in the spin cycle. A step further, he's incredibly instinctive when it comes to chasing the defensive back's blind spot. You can't cover what you can't see.
Topping off this explosive technician's rare ability is his release – the most critical aspect of playing the position. Regardless of leverage, alignment or coverage, Jeudy finds a way to get into his route clean quickly.
It's easy to excuse the absurd production of Sooners receivers to the wide open spacing created by Head Coach Lincoln Riley, but nobody maximized those opportunities the way Lamb did. With exceptional open-field vision, patience to set up blocks and unique contact balance, he's a legitimate threat to score every time he touches the football. His start-stop ability permits him to cut on a dime, which creates indecision from tacklers and opens opportunities for Lamb to run through unsuspecting defensive backs.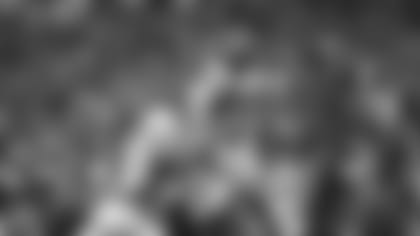 That physical mentality translates to Lamb's route running. Whether it's with the light feet or brute force, he finds a way to get to his landmark and snap off the stem with exceptional fluidity. Lamb projects as a position-diverse prospect that can win from any alignment and on any route.
Ruggs is instant offense. He scored on nearly one quarter of his offensive touches (24 touchdowns, 100 touches). He's the fastest player in this draft class and utilizes that speed with a quality release skill set at the line. His presence puts constant stress on the defense both vertically and horizontally.
Ruggs' true dominance comes from the acceleration and tracking on long balls, but his freak athletic ability makes him just as dangerous catching the ball at the line-of-scrimmage. To complete the package, he's long, flexible and plays the position with a revved-up temperament. He's not afraid to throw a block downfield to spring his teammates.