David Fales, Brock Osweiler, Bryce Petty, Ryan Tannehill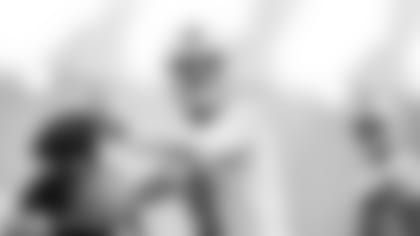 Signed Brandon Doughty to a futures contract (Jan. 2) … Jay Cutler and Matt Moore became unrestricted free agents (March 14) … Declined to tender a qualifying offer to David Fales, making him an unrestricted free agent (March 14) … Re-signed David Fales as a free agent (March 15) … Signed Brock Osweiler as an unrestricted free agent (March 23) … Waived Brandon Doughty (April 4) … Claimed Bryce Petty off waivers from the New York Jets (May 4).
What Stood Out In The Spring
That one is easy. Ryan Tannehill was back at practice for the first time since last August and he looked every bit as good physically as he ever has in a Dolphins uniform. That in itself probably was the most encouraging aspect of the entire OTAs for the Dolphins. Along with looking good physically, Tannehill showed more command of the huddle, took charge as a leader, helped out his younger teammates with some details, and demonstrated increased knowledge of the offense. It was, in short, all the Dolphins could have expected.
Along with Tannehill continuing his preparation for his comeback season, the Dolphins need to cement a decision on who will be the backup quarterback. Based on what we saw in the spring in the practices open to the media, David Fales would seem to have a clear edge heading into training camp. Head Coach Adam Gase said, however, that it was too early to make any judgments and he's looking for a healthy battle this summer between Fales, Brock Osweiler and Bryce Petty.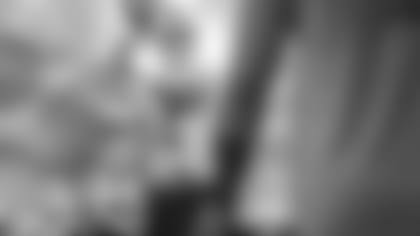 Tannehill clearly is the answer here because he's probably the most important player on the roster, but it also will be interesting to keep an eye on Petty, the former Jets fourth-round pick who was claimed off waivers in the offseason. Petty didn't pan out with the Jets and they decided to cut him loose after three seasons, but there is no denying that he has intriguing physical attributes and it will be interesting to see if Gase and the other Dolphins coaches can help him reach his potential.