A.J. Derby, Thomas Duarte, Gavin Escobar, Mike Gesicki, MarQueis Gray, Durham Smythe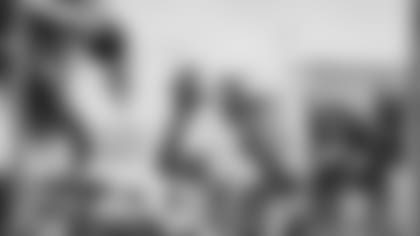 Released Julius Thomas (March 14) … Anthony Fasano became an unrestricted free agent (March 14) … Signed Gavin Escobar as a free agent (April 16) … Selected Mike Gesicki in the second round of the 2018 NFL draft (April 27) … Selected Durham Smythe in the fourth round of the 2018 NFL draft (April 28) … Signed Durham Smythe to a four-year contract (June 6) … Signed Mike Gesicki to a four-year contract (June 18).
What Stood Out In The Spring
Probably the thing that jumped out was the obvious athletic ability that second-round pick Mike Gesicki possesses. Gesicki came to the Dolphins with the reputation as a playmaker as a receiver, and he produced his share of highlight-reel catches. We often hear the term "catch radius" when talking about a receiver, and Gesicki definitely showed in the spring he's got a very big catch radius.
What will be most interesting to watch at tight end this summer will be how the battle for the starting job unfolds. Maybe the assumption was that Gesicki automatically would be the starter because of his draft status, but it would be foolish to dismiss A.J. Derby as a potential starter based on his knowledge of the offense and his pass-catching skills. This summer also will be interesting in terms of how not only Gesicki but also fellow rookie draft pick Durham Smythe progress.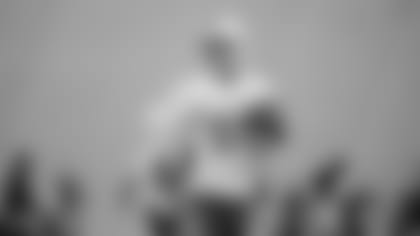 Since we're already discussed the rookie draft picks at length, let's switch gears and focus on newcomer Gavin Escobar. He was signed in the offseason after spending four seasons with the Dallas Cowboys as well as two games with the Baltimore Ravens in 2017. Escobar has appeared in 64 NFL games with seven starts, but has yet to produce significant numbers as a pro. But we should not forget he was productive at San Diego State and was a second-round pick in the 2013 NFL draft when he was the third tight end selected after Tyler Eifert and Zack Ertz.