Kalen Ballage, Kenyan Drake, Frank Gore, Buddy Howell, Senorise Perry, Brandon Radcliff
Signed Brandon Radcliff to a futures contract (Jan. 2) … Declined to tender a qualifying offer to De'Veon Smith, making him an unrestricted free agent (March 14) … Damien Williams became an unrestricted free agent (March 14) … Signed Frank Gore as an unrestricted free agent (March 22) … Selected Kalen Ballage in the fourth round of the 2018 NFL draft (April 28) … Signed Buddy Howell as an undrafted free agent (May 10) … Signed Kalen Ballage to a four-year contract (June 6).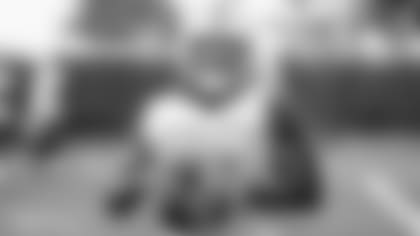 What Stood Out In The Spring
Frank Gore didn't take a lot of reps in spring practices, but he participated enough to get his feet wet in his new offense. Not fully participating in practices is something Gore has done for a few years now, and it's not a problem because he knows how to get himself ready for a season and he's got the track record to show his method works. Besides, one look at Gore is all it takes to understand very quickly he puts in a lot of work to keep his body in shape.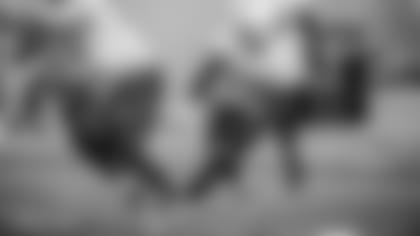 Gore and Kenyan Drake figure to be the two key players at running back in the 2018 season, but the Dolphins want to have somebody else ready to contribute. Rookie fourth-round pick Kalen Ballage showed enough in the spring to think he might be able to become that guy, but Senorise Perry will be looking to get into the mix as well after getting some playing time on offense last season.
Although he'll point out himself that other players sat out their team's season finale, the fact remains that Drake did lead the NFL in rushing over the final five weeks of 2017 and he undeniably emerged during that time as a quality NFL running back. The question now is: What can he do to take his game to the next level? The answers will start coming in the summer.