A quick look at the NFL preseason stats will show Dolphins defensive end Nate Orchard tied for first in sacks with four.
Orchard understands this doesn't mean the same as it would in September or October, but mention of the stat still brings a smile to his face.
Orchard got to the NFL because of his ability to get to the quarterback and it's primarily that ability that could give him the chance to revive his NFL career.
"It's preseason; at the same time, it's great to be able to get out there and stack them back up," Orchard said. "It's been a while. I've got to get back into my groove. Again, I'm in a great scheme where I can get that opportunity to go out and do what I love."
In his first four NFL seasons, Orchard has collected five sacks in the regular season while playing 38 games for three different teams — 34 with the Cleveland Browns from 2015-17 and four last season while splitting time between the Buffalo Bills and Kansas City Chiefs.
In four preseasons, he had half a sack, that coming in 2017 when he was playing with the Browns.
But let's not forget that Orchard recorded 18.5 sacks as a senior at the University of Utah in 2014 when he was named the winner of the Ted Hendricks Award as the best defensive end in college football.
That season included a game with 3.5 sacks against Stanford and a game with four sacks against UCLA — the year before Josh Rosen became the Bruins' starting quarterback.
Orchard was impressive enough for that 2014 Utah team, which included Dolphins cornerback Eric Rowe, that he became known as the "Mayor of Salt Lake City."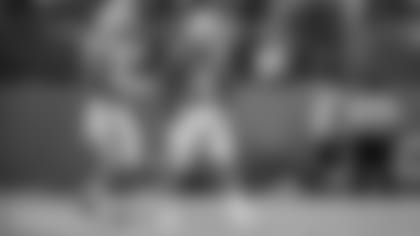 It's been a difficult past year for Orchard, who has been waived by four different teams, including the Seattle Seahawks on May 10. Six days later, he signed with the Dolphins.
Orchard has every intention of making the most of his latest opportunity.
"Most definitely," Orchard said. "I'm thankful for the opportunity and hopefully things work out. We just keep moving forward."
Orchard is optimistic he can make a difference with the Dolphins because he feels Head Coach Brian Flores and defensive coordinator Patrick Graham understand how to maximize his skill set.
"I love the system," Orchard said. "Patrick Graham knows what he's doing. He's able to put guys in position to be successful and he's doing that with me and a bunch of guys. He sees my skill set and what I can bring to the table, allowing me to stand up and have my hand in the dirt as well."
Orchard's four sacks are the most by a Dolphins player in any preseason since 2004 when defensive end Ronald Flemons also had four, and Orchard has a chance to top that number against the New Orleans Saints on Thursday.
But those big plays don't guarantee a roster spot, and Orchard understands that as well as anyone.
He was among the players featured on "Hard Knocks" last summer when he was with Cleveland, and he ended up being released two days after returning a fumble for a touchdown in the Browns' preseason finale.
Still, Orchard is well aware another strong outing against New Orleans could go a long way toward earning a spot on the Dolphins' 53-man roster.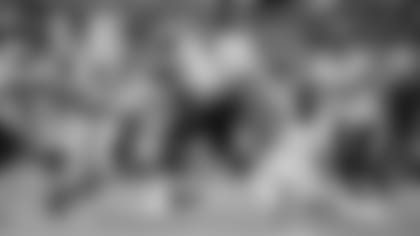 "I think Nate has worked extremely hard since we got him in the spring," Flores said earlier this week. "We've asked him to play a few different positions. He's been productive in these preseason games. He's out there every day. He's gotten better and improved in a lot of areas, specifically in the run game. I've been happy with his progress. He still has a long ways to go. We'll see. This is going to be a big week for him as well as every other player on this team."
As he talks about his career and his strong preseason, Orchard is sporting a "Bo Knows" shirt and proceed to explain his admiration for former Raiders running back Bo Jackson, which led him to naming his son Bo.
"Big Bo Jackson fan," said Orchard, whose wife Maegan and daughters Katherine and Charlotte also got a lot of TV time on "Hard Knocks" last year. "You look at that guy, you look what he's done in baseball and football, there's like nothing like it. But off the field too. I read some of his books, and just the kind of person he was. It was amazing to see. That's somebody I hope my son looks up to myself but also look up to him as well."
It's a stressful week around the NFL, Orchard is keeping his focus on the task at hand.
"You've got to be able to block out the noise," Orchard said. "You know what's at stake, it's tough, but at the same time you don't let it take away from your game. Be who you are and approach each game, each snap as if it were your last and just enjoy it as much as possible."