There was some news with the Dolphins quarterbacks Tuesday, though, no, it does not involve an announcement as to who will start the regular season opener against the Baltimore Ravens on Sept. 8.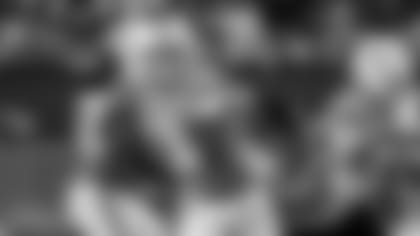 Veteran Ryan Fitzpatrick sat out practice because of an illness that also might have an effect on the quarterback plans for the preseason finale against the New Orleans Saints at the Mercedes-Benz Superdome on Thursday night.
Based on Head Coach Brian Flores' pre-practice comments Tuesday, the only certainty at quarterback when it comes to the game against New Orleans on Thursday is that Jake Rudock will get a lot of playing time.
Flores also said there was a "good chance" we would see Josh Rosen against the Saints, though nothing has been decided as far as who will start Thursday.
"That's yet to be determined," Flores said. "We're still kind of figuring that out."
After indicating that no decision has been made in regards to the opening-day starter at quarterback, Flores said Fitzpatrick's illness would not be a factor.
"It's an illness," Flores said. "There's nothing we can do about it. His evaluation will be what it's been this spring and training camp. I think he's done a lot. We know what it is, this training camp along with his history in this league. I think we've got a good evaluation of Fitz and that won't affect him much."