Michael Deiter looks like he'll begin his NFL career as the starting left guard for the Dolphins, which is par for the course for the rookie third-round pick from the University of Wisconsin.
To say Deiter is used to starting would be putting it mildly.
Still, Deiter admits the idea of starting as a rookie is pretty wild.
"There's not a lot of time to (reflect)," Deiter said after practice Monday, "but there's definitely nights where I'm sitting there just going, 'I'm technically starting in the NFL right now,' which is super cool. That's a dream come true. It's super awesome. But at the same time it can be gone really fast. I need to stay on top of my stuff, make sure I'm just learning. I gotta be there mentally or it'll just make things a lot harder for me."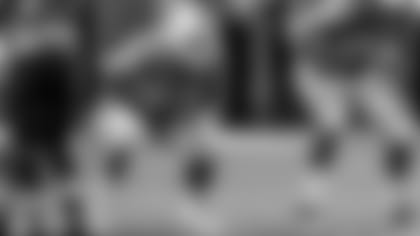 Deiter joined the Dolphins after starting all 54 games he played at Wisconsin — 24 at left guard, 16 at center, and 14 at left tackle. Before that, he started his final two seasons at Genoa High School in Curtice, Ohio.
This, really, is all Deiter has known for the past several years, the one exception coming when he redshirted as Wisconsin in 2014 — though he didn't play in any games that year.
Even though he didn't line up with the first-team offense in the first few days of training camp, Deiter was right there in the starting lineup for the preseason opener against the Atlanta Falcons and he was there for the next two games as well.
Really, at this stage, Deiter might have forgotten what it's like to come into a game off the bench.
"I would be weird definitely if that ever ended up being a thing," Deiter said. "It would be something I'd have to adjust to. It wouldn't be a big deal, but it would be a little bit weird not to just after the first kickoff, not running out there and waiting until you got to go. That'd be weird, so I just need to make sure I keep playing good. I need to get a lot better. I'm not even close to where I need to be. I need to get a lot better."
This is what everyone needs to understands about Deiter. Yes, he's been a starter for a long time and he's a starter now, but he knows that doesn't mean he's going to be a starter forever.
The rookie rarely answers a media question without talking about the need to get better, such as when he's asked if he's ready for the regular season.
"I'm getting there," Deiter says. "Definitely not ready yet, but we've got time. Just need to make sure I'm clean mentally so I can cut it loose and play fast. Just getting better every day. That's really all I can focus on and we're getting there, I'm getting there, but I'm not there yet. Definitely close but we've got time."
Of course, Deiter isn't the only rookie in line to start on the offensive line against the Baltimore Ravens at Hard Rock Stadium on Sept. 8.
Rookie Shaq Calhoun has started the first three preseason games at right guard, though his ascent has been even more surprising considering he joined the Dolphins as an undrafted free agent.
Not surprisingly, Deiter and Calhoun have bonded this summer.
"We're definitely good buddies," Deiter said. "I like Shaq a lot. He's a lot of fun. We're going through the same thing right now, so there's a lot of ideas being bounced back and forth from both of us. After specific plays, we'll go, 'What did you have?' And then we'll study together all the stuff because we're behind. We're rookies. There's a lot we need to get better with and we're getting there. It's just nice to have Shaq, another guy kind of going through it. But it's been a lot of fun to work with him."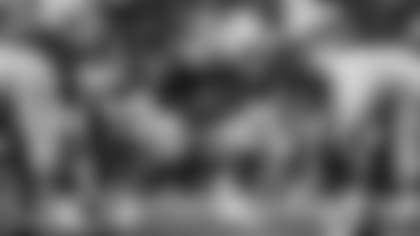 As a group, the offensive line figures to draw a lot of attention once the regular season starts, and there should be a lot of eyeballs on the two rookies in particular.
"I like it because it's better than not having eyeballs on you because if you don't have eyeballs on you, you're probably not out there," Deiter said. "It's a good challenge to be able to have to prove yourself and know that people are watching and counting on you. It's a cool challenge, but it's not like I'm doing it alone. I've got a bunch of guys around me that are really good helping me out and making me right if I'm not right. But there's a lot of eyes, but it's cool. I'd rather have that than not, for sure."
Then again, it's not like Deiter isn't used to what comes with being a starter.