5 Things to Know About … Brian Flores, who the Dolphins interviewed for their head-coaching position.
1) Flores has spent the past 11 seasons as an assistant coach with the New England Patriots, including the past three as linebackers coach. He first joined that organization in 2004 as a scouting assistant. Even though he didn't have the title of defensive coordinator, he called the Patriots' defensive plays in 2018.
2) Flores was a three-year letter winner and two-year starter at linebacker at Boston College, where he was a part of four bowl-winning teams. He was a member of the 2003 Big East All-Academic Team.
3) In each of Flores' seven seasons as a position coach on New England's defense (he was safeties coach from 2012-15), the Patriots ranked in the top 10 in the NFL in fewest points allowed, including a No. 1 ranking in 2016.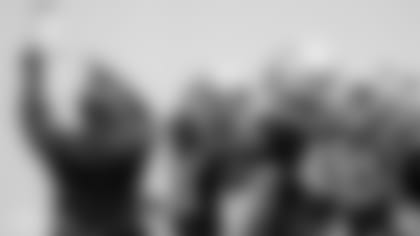 4) Flores is one of five sons of Honduran immigrants who moved to the United States in the 1970s; he grew up in Brooklyn, New York.
5) Flores is 37, holds a bachelor's degree in English and a master's degree in administrative studies from BC, and he and his wife Jennifer have two sons (Miles and Maxwell) and a daughter (Liliana).