5 Things to Know About … Dennis Allen, who the Dolphins interviewed for their head-coaching position.
1) Allen has spent the past three-plus seasons as defensive coordinator with the New Orleans Saints in his second stint with the team. Under Allen's guidance, the Saints defense ranked second in the NFL in 2018 in fewest rushing yards allowed per game and per attempt; and ranked third in 2017 in interceptions.
2) As part of his 17-year NFL coaching resume, Allen served as head coach of the Oakland Raiders for two-plus seasons (2012-14). His last game in that post came against the Dolphins in London, England, on Sept. 28, 2014.
3) As secondary coach in his first stint with the Saints, Allen oversaw in 2009 a unit that played a key role in the first Super Bowl title for the franchise. The Saints led the NFL with six interception returns for touchdowns that season and Tracy Porter clinched the Super Bowl victory with a pick-six against the Colts' Peyton Manning.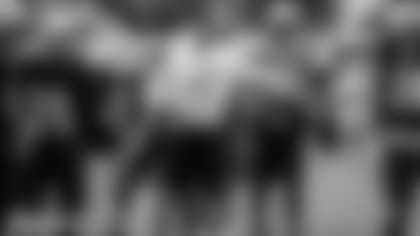 4) After starting 21 games at safety at Texas A&M, Allen attended training camp with the Buffalo Bills in 1996 as a linebacker but ended up starting his coaching career as a graduate assistant at Texas A&M. He worked four years at Texas A&M and two more at Tulsa before embarking on his NFL career, which has included coaching stops with the Falcons and Broncos, along with the Saints and Raiders.
5) Allen, 46, was born in Atlanta. His father, Grady, was a linebacker for the Falcons from 1968-72.