5 Things to Know About … Kris Richard, who the Dolphins interviewed for their head-coaching position.
1) Richard is in his first season as defensive backs coach and passing game coordinator for the Dallas Cowboys after spending the previous eight seasons with the Seattle Seahawks, including three (2015-17) as defensive coordinator.
2) As assistant defensive backs coach in 2010, cornerbacks coach in 2011 and DB coach from 2012-14, Richard was responsible for the development of the Seahawks' "Legion of Boom" secondary of Richard Sherman, Earl Thomas, Kam Chancellor, Brandon Browner and Byron Maxwell that helped the team appear in back-to-back Super Bowls.
3) In Richard's first season as defensive coordinator, Seattle ranked first in the NFL for fewest points allowed.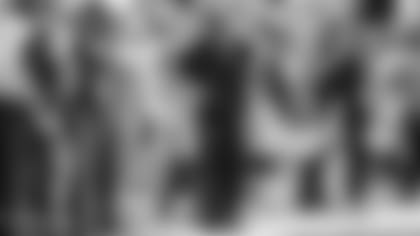 4) After playing cornerback for Seahawks head coach Pete Carroll at USC, Richard was drafted by Seattle in the third round of the 2002 draft. After playing three seasons for Seattle, Richard was traded to the Dolphins for defensive end Ronald Flemons but never appeared in a regular season game for Miami. His final NFL game came with the San Francisco 49ers late in the 2005 season.
5) Richard, 39, was born in Carson, California.