Five things to know about new Dolphins DC Josh Boyer.
1. Boyer attended Muskingum University in New Concord, Ohio, and was a two-time Academic All-Ohio Athletic Conference honoree (1998-99) and earned All-OAC honors as a defensive back in 1999 after playing wide receiver his first three seasons of college football. He graduated from Muskingum with a degree in physical education and health.
2. Boyer's father has been coaching high school football for more than 40 years. Boyer went into coaching after choosing that route instead of medical school once he got his degree from Muskingum. Boyer's coaching career began as a graduate assistant at King's College in Pennsylvania in 2000.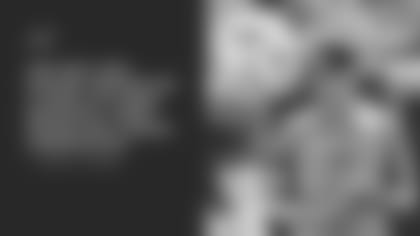 3. While working as a graduate assistant at Dayton in 2000, Boyer met Kent State head coach Dean Pees and went to work there as a graduate assistant in 2002-03. It was that connection that led to Boyer getting his first NFL job with the New England Patriots in 2006 when Pees was the defensive coordinator. Pees now is defensive coordinator for the Tennessee Titans.
4. Boyer spent 10 years as a position coach with the New England Patriots before joining the Dolphins as defensive pass game coordinator/cornerbacks coach in 2019. In those 10 seasons (as DB coach from 2009-11 and CB coach from 2012-18), Boyer coached five All-Pro players — Stephon Gilmore, Malcolm Butler, Darrelle Revis, Aqib Talib and Devin McCourty.
5. When he was asked during the 2019 regular season what kind of qualities he seeks in his players, Boyer said this: "I would say the first thing that you're going to look for in guys is there a selfless guy that put the team first. … To play defense in this league, you've got to be a good tackler. That's something that we put a big emphasis on. And then obviously there's skill, skills that are specific to your position. Like if you're a defensive lineman, you better be able to rush the passer and stop the run. If you're a DB, you better be able to cover or play the ball in the air. All of those things. But I think it goes back to the characteristics and the fundamentals of the things that you look for, for guys."