I've got to admit from the outset I'm partial when it comes to Chan Gailey.
I've known him since the early 1970s when we attended the University of Florida together. I consider him a friend. He is a good, kind, decent man with a wonderful family. But the reason I am so comfortable and excited about his hiring as offensive coordinator of the Miami Dolphins has nothing to do with our personal relationship.
It has everything to do with him being one of the best offensive minds in football.
Chan Gailey has proven that over the course of his long, winding coaching journey that has spanned 42 seasons. He's proven it as a head coach in both college and the pros. He has proven it in his many opportunities as an offensive coordinator.
And I have every reason to believe he will prove it again with the Dolphins, his second stint with this team, having served as offensive coordinator in the 2000 and 2001 seasons, both ending with 11-5 records.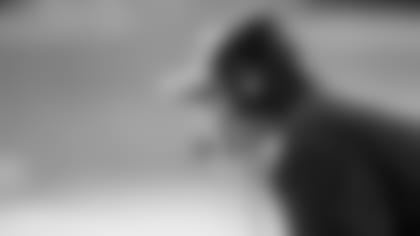 I'm sure you want to know about his offensive philosophy, whether he's more spread the field or old school conservative. While he does often utilize a four receiver, one back set in – and I'm sure we'll see plenty of that with the Dolphins -- the thing about Gailey is that he doesn't come with a label, nor does his offense.
He adjusts to the people he has. He can be one thing one Sunday and another thing the next, which really mirrors what Brian Flores is all about. He's more humble than headstrong, yet still a fierce competitor. It's never been about him or his system. It's always been about being flexible and getting the most out of the talent he's working with. He is creative. He is bold. And yet he never, not for one moment, ever believes he's the smartest man in the room, which tells you in part why he is so well liked and respected.
He came out of a three-year retirement for this job. I know him well enough to tell you that he wouldn't have done that for just any position with any team. It had to be the right move, the smart move and a move that could make this stop a memorable one.
Yes, there is so much to like about hiring Gailey. His wealth of experience will be a nice addition to a coaching staff that is mostly young. The Dolphins were hoping to get that last season from Jim Caldwell before he took a leave for personal reasons. But now they have Gailey, who among his many stops has been head coach of both the Dallas Cowboys and Buffalo Bills so there isn't much he hasn't seen.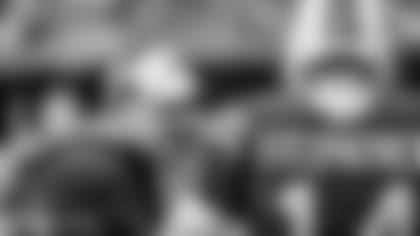 Then there's the Ryan Fitzpatrick factor. Fitzpatrick was Gailey's quarterback all three years he coached the Bills (2010-12) and when he was offensive coordinator of the Jets (2015-16). The statistics say Fitzpatrick had some of his best seasons with Gailey and you've got to believe that Fitzpatrick had at least some input into this hiring. At the very least, it certainly improves the chances of Fitzpatrick wanting to return for another season, which I'm all on board for.
But it isn't just Fitzpatrick who will benefit. Gailey has a history of working with young quarterbacks and with the Dolphins expected to draft one in April, the knowledge and guidance Gailey can pass along is something that had to be appealing to Flores in making this decision. Gailey, by the way, is a former quarterback himself.
So any way you look at it, the hiring checks just about every box.
No doubt the Dolphins' offense isn't anywhere close to where it needs to be, which was certainly evident for much of this past season, and you know there will be some important pieces added over the next several months.
But the first important piece is now in place. The Dolphins have a new offensive coordinator. And trust me when I tell you they made a wise choice.