The Miami Dolphins suffered their first defeat of the season last week in Buffalo, but get an opportunity to move back in the win column this Sunday at Hard Rock Stadium.
Here's what Head Coach Mike McDaniel and several members of the team had to say as they look to bounce back in Week 5 against the New York Giants:
Preparing for New York
(On the potential for the offense to face new defensive looks in Week 5) – "We'll definitely see some stuff that we haven't seen. But that's something that you hope to experience and get good at because if you're having the appropriate success that you're trying to work for, that is quite literally the norm. Every single game, we've had a little bit of nuance to each defense that we weren't really expecting, or had seen. The hope is to have more of that, but you have to earn that and you have to earn that through real execution of stuff. The same thing goes for the defense and special teams. Our team wants to give reason for opponents to have to adjust. But people generally don't want to and want to play their game and you have to be prepared for both at all times."
(On the team's mentality heading into Sunday) – "Going on game five. Not really much to say. I mean, you can be 4-0 and then lose every game and it wouldn't matter. So just continue to focus on one game at a time and emphasize the small things, because those small things can turn into big things. We've got to just reset the clock and control what we can control."
Continuing to Grow As A Defense
(On how the defense can improve on Sunday and beyond) – "I think we all know what we have to do, what we can do better. We've all got the expectation and all the hype or whatever you want to call it, but at the end of the day, we have to come out here every day and just execute. That's all we can do."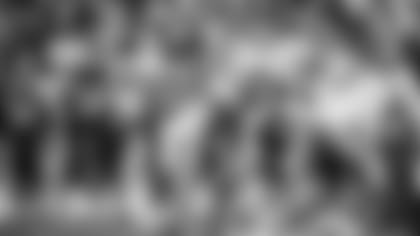 (On the team's adjustment to Defensive Coordinator Vic Fangio's scheme) – "I feel like as a team, we're right there on the cusp of perfecting where we need to be. A play or two might resort back to old things and not do stuff how we know how we can do it, and those one or two plays end up hurting us in the long run. That's when they get their explosive plays. I feel like if we minimize trying to go outside the defense and try to do the next person's job and try to do the absolute most, I feel like if we get back to those fundamentals and get back to what the defense is asking of us, I feel like we can take this to a whole other level."
A Talented Rookie
(On what he's seen thus far from RB De'Von Achane) - "Oh my gosh, I mean, you guys see it. I think the entire NFL can see it. Dude's a special player. He understands ball like the back of his hand and I think that is one of the coolest characteristics that I can say about someone like him, is he's very soft-spoken, but he's very smart, very intellectual when it comes to the X's and O's of understanding where to line up, where he needs to be in the timing of the play and things like that. I think that's something that needs to be said because it's hard, especially being in this offense. So he's done a tremendous job and I know he'll continue to work hard and continue to do all he can to help us try to win games."
(On the variety of ways Head Coach Mike McDaniel uses him in the offense) – "It's very exciting. In this offense, a lot of guys can get the ball. He created the offense where he likes to get the ball in the playmaker's hands. It's not just me, it's the whole team.  As you see, somebody's always going in motion or getting a jet sweep or something. I feel like we have a very exciting offense and everybody can pretty much make a play with the ball."
Learning from Last Week
(On making sure the team is ready to bounce back) – "It's never easy when you lose a division game, especially to a team like that where we've had some big games in the past two, three years. But it's like anything else in this league, it all happens fast. Another good team coming in this week. If you don't turn the page, those things can kind of pile, snowball a little bit and we're not going to have that in this building."
(On what the team took away from the loss to Buffalo) – "Well, I can't speak on anybody else, I can only speak on myself. But I feel like as a leader, I have to be better for this team. Vocally better. I feel like as a young team going into a tough environment, it can be hard for young guys because they've never experienced a playoff kind of atmosphere. So yeah, just sharing that knowledge and giving them all the confidence I can and just helping them out along the way."