The NFL Draft is just 10 days away. We're previewing the big weekend position-by-position starting with the offensive line.
OT Jedrick Wills, Alabama
Playing exclusively on the right side allowed Wills to develop his elite traits into a mechanically sound technician, and he's got the tape to match. He has an argument as the strongest player at his position generating movement off the point with regularity. Wills has a nasty mean streak and a mindset that enables him to bully defensive linemen from whistle to whistle.
Wills' power and mindset set him apart, but his pass protection rounds out a sturdy body of work. He plays with a wide base in his pass sets, which allows him to stay on balance with his strikes, and mirror and redirect with high efficiency. A tone-setter that excels in both phases of playing offensive line, Wills projects as a day-one starter at right tackle.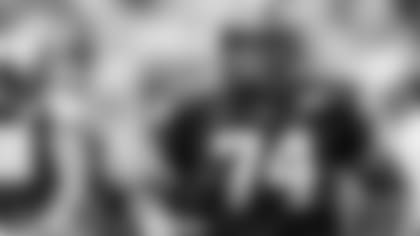 Wirfs' name skyrocketed in public opinion after a strong combine, but those rare traits were evident on his Iowa tape. Hawkeyes Head Coach Kirk Ferentz never started a true freshman on his offensive line – until Wirfs arrived. He's played both sides and some scouts believe he could be an All Pro guard.
Wirfs' build is ideal for the next level. He has thick, tree-trunk legs that give him a sturdy anchor and power on a variety of blocks. Where Wirfs' game is really set apart is the ability to unlock his hips and work laterally, and climbing to the second level. He's a fluid athlete that can reach, pull, and execute the difficult counter trey (tackle pulling across the formation).
OT Mekhi Becton, Louisville
Becton's tape often looks like something out of fiction. At an imposing 370 pounds, it was not uncommon for the Louisville left tackle to ragdoll defenders both from a pass set and out in space – unreal power.
Becton has played on both sides of the line. His development and growth this past season vaulted his name in contention for a top 10 selection. He's heavy handed and uses that punch to displace and reset the line of scrimmage in the running game. Becton's athletic profile, at that size, is a marvel. He has type-writer feet that allows him to stay aligned and mirror pass rushers on secondary moves after he has stifled the initial attempt with his punch.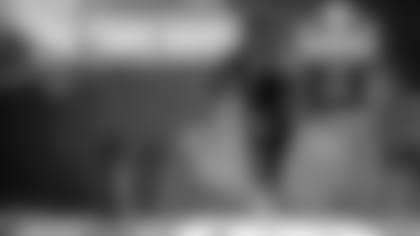 OT Andrew Thomas, Georgia
Experience, production, and reliability – that's how Andrew Thomas' game is best described. He's played both tackle positions and creates excellent push regardless of where he plays. Thomas has an argument as the most technically savvy among this group. His hands are both lethal and direct – once he strikes the chest plate, it's over for his opponent.
Thomas' football instincts were a weekly showcase in the SEC. He's a sharp processor that gets to his landmarks mechanically aligned, and does so with urgency. He's twitchy enough to handle the lateral movement that comes from stunts, slants and twists, and his ability to reposition his feet mid-rep makes him tough to out-leverage.
IOL (Center) Cesar Ruiz, Michigan
Playing center requires a lot of thinking and leadership – two areas where Ruiz shines. He was the highest-rated center prospect coming out of high school, and though he started five games at right guard for the Wolverines, he settled back into his natural position full time. Ruiz, who is just 20 years old, takes a lot of pride in his communication and the responsibility that comes with anchoring the middle of the line.
Ruiz features a rare blend of strength and athleticism. He's dangerous working laterally to the line as a pulling blocker, and gets to the second level and wins by any means necessary. His upper-body strength allows him to latch on and carry blocks whistle-to-whistle. His versatility is perhaps his strongest attribute as he can win against power players in a phone booth, or operate out in space.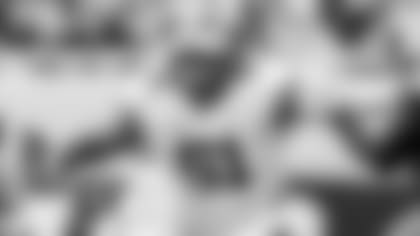 IOL (Center) Lloyd Cushenberry III, LSU
Starting all 15 games in the middle for the national champion Tigers, Cushenberry was awarded the No. 18 jersey as selected by his LSU teammates. That jersey exemplifies hard work, leadership and production both on and off the field. He wins in space, at the second-level, and by consistently winning with his angles and leverage.
Overload blitzes and protection slides can sometimes leave a lineman without a block, and those are the moments where Cushenberry's character and mentality are on display. He always finds additional work and lessens the load on his teammates. His work on double teams and passing off loopers on games for the defensive line often kept his quarterback clean, even with an offense that perpetually had five receivers into the pattern.