For starters, who are they?
Go up and down this roster, check out what's going on at every position, and you'll see a long list of starting battles that are nowhere close to being resolved. We see it every offseason. But never quite to this extent.
While offseason workouts offer no concrete conclusions, they often serve as an indicator of things to come and what we've learned over the past few weeks, and are continuing to learn during this three-day minicamp, is that the competition Head Coach Brian Flores often talks about is very real and touches every corner of this team.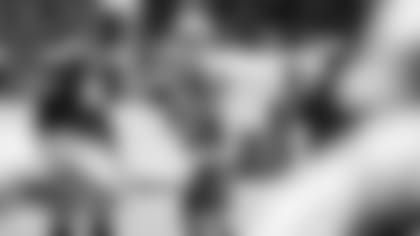 "There are no sacred cows, not in this game," said Flores. "I think you have to earn what you get. That's the case for everyone on this team. I've said that over and over again."
And each day on the practice field it is apparent he means what he says. Players have been shifted around, changing positions, experimenting with formations. If there is any entitlement on this team, it isn't evident to these two eyes.
With that in mind, and with no depth chart coming out until training camp, let's take a quick look at each position group and where, at this precise moment, some of the enticing competitions exist. Keep in mind, though, how quickly things can change with a coaching staff intent on making their decisions based on today and tomorrow far more than yesterday and last season.
I have a feeling this one will remain unsettled well into August. There is no clear-cut favorite here between **Ryan Fitzpatrick** and **Josh Rosen**. Yes, I understand how important it is to develop some kind of conviction on Rosen before this coming season ends. But that's not how this competition is being judged. This is about who understands all the nuances of this offense and who plays consistently better than the other. Right now, it's too close to call.
One of the only sure things on this team is that **Laremy Tunsil** will line up at left tackle. Veteran **Daniel Kilgore** seems to be the likely choice at center. After that, who knows? Got to believe **Jesse Davis** will be in the mix at either guard or tackle. He's a player whose career chart is pointing up. Veteran pick-up **Jordan Mills**, formerly of the Bills, is getting a long look at right tackle as are rookie **Isaiah Prince** and third-year player **Zach Sterup**. If Davis plays one guard spot, the other could go to free agent signing **Chris Reed** or maybe rookie **Michael Deiter**. I wouldn't overlook undrafted rookie **Shaq Calhoun** either. While things are muddled now, look for some clarity during the first few weeks of training camp.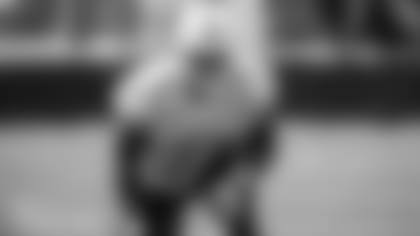 There is a logjam here of talent and potential and I would imagine you'll see at least four tight ends on the final roster. I'm most interested in seeing the development of last year's No. 2 pick **Mike Gesicki**, who has put on about 15 pounds. But what about veterans like **Clive Walford** or **Dwayne Allen**, both signed this past offseason? Or **Durham Smythe**, a fourth-round pick a season ago? Did I mention **Nick O'Leary**, who showed both toughness and productivity last season? Some tough decisions here both for playing time and roster spots.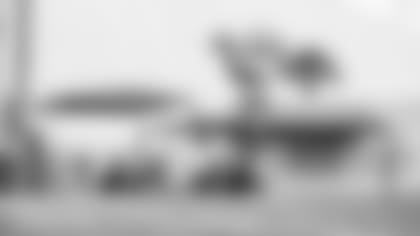 If Albert Wilson and Jakeem Grant can return from injures that abruptly ended their seasons in 2018 – all indications are positive -- this will be a deep group with all sorts of skill sets. I know Kenny Stills will be in the mix, either on the outside or in the slot, and DeVante Parker, who is getting a valuable chance to start over with this new coaching staff, has been a standout in minicamp. With additional depth provided by players such as Brice Butler, Isaiah Ford and promising undrafted rookie Preston Williams, this group has a chance to be the strength of this team. But who starts, in receiver jargon, is up for grabs.
There is some clarity at tackle, but not so much at defensive end. At tackle, you've got the potential of a four-man rotation with Davon Godchaux, Vincent Taylor, Akeem Spence and No. 1 pick Christian Wilkins, though there are some interesting newcomers who could be a factor. At defensive end, it depends so much on whether it's a 3-4 or 4-3 alignment because someone like Wilkins could play end in a 3-4. Then there's former No. 1 pick Charles Harris who has impressed the coaches early on and could be used on the outside either standing up or in a three-point stance. The only other end with considerable experience is fifth-year player Tank Carradine. Until pads come on in training camp, nothing is assured.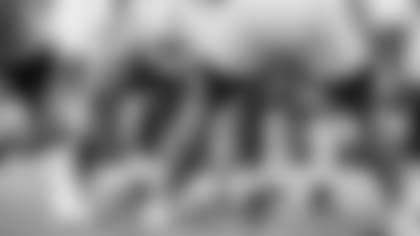 One of the few positions on this team where all three starters could return in similar spots, though I fully expect Kiko Alonso, Jerome Baker and Raekwon McMillan to be utilized in a variety of previously unseen ways, both blitzing and in coverage. The wild card here could be fifth-round pick Andrew Van Ginkel who had 19 tackles for losses in two seasons at Wisconsin. Then there's the chance someone like former CFL standout Sam Eguavoen or undrafted rookie Terrill Hanks could play their way up the depth chart.
The big question here is who will start at cornerback opposite Xavien Howard. As of this moment, the two most likely candidates appear to be a pair of former Patriots: Eric Rowe and Jomal Wiltz. Or maybe we'll see players such as Cordrea Tankersley, Cornell Armstrong and Torry McTyer take their games to another level. What we don't know right now is how this coaching staff will utilize former No. 1 pick Minkah Fitzpatrick and versatile veteran Bobby McCain. We know they are going to play a lot; we just don't know where. T.J. McDonald and Reshad Jones provide important play-making experience on the back end.
Jason Sanders is the only placekicker on the roster, which should say plenty. Matt Haack is the returning punter and will be challenged by rookie Stone Wilson, though Haack made a solid case for himself after two impressive seasons. 
That's a lot to decipher. But if there's one common theme that stands out above all else as the Dolphins conclude this three day minicamp on Thursday, it is that change is inevitable and as much as we think we know who's playing where, it is best to write is all down in pencil with, of course, a very good eraser.