Miami Gardens, FL – The Miami Dolphins announced their PlayFootball end of the year award winners in a program designed to celebrate youth football in South Florida. Winners included a high school coach of the year, high school player of the year and team mom of the year.
Each award recipient received tickets to the Dec. 23 Dolphins home game at Hard Rock Stadium against the Jacksonville Jaguars, were presented with a plaque on the field and received acknowledgement of their accomplishment in the game program and through the Dolphins' social media platforms.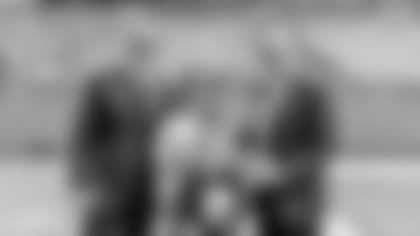 High School Coach of the Year
Aaron Feis from Marjory Stoneman Douglas High School. Feis, who tragically lost his life protecting students during a mass shooting on February 14th, is the Dolphins 2018 George F. Smith High School Coach of the Year. The Dolphins posthumously honored Aaron along with his wife, Melissa, and daughter, Arielle, on the field during their home opener against the Tennessee Titans.
Feis is now a nominee for the Don Shula NFL High School Coach of the Year Award, which honors high school football coaches that demonstrate the integrity, achievement, and leadership exemplified by the winningest coach in NFL history, Don Shula. The winner will be announced at the 2019 Pro Bowl in Orlando.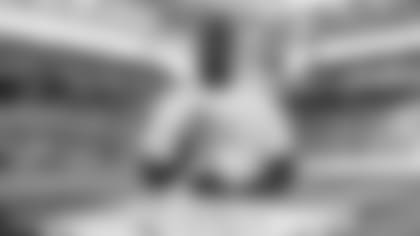 High School Player of the Year
Malcolm Ray from Miami Carol City Senior High School. Ray is one of Florida's standout defensive football players in 2018. With his 28 solo tackles, 15 sacks, 11 tackles for loss, 2 passes defensed, 3 forced fumbles and 1 fumble recovery, Ray helped led his team to a national ranking and committed to the University of South Florida.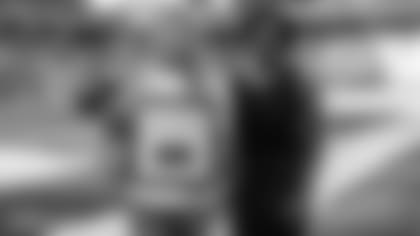 Eida Rodriguez from the Kendall Hammock Warrior 10U of the Miami Xtreme Football League. Rodriguez has been a rock for her team for several years, but recently, she further demonstrated her willingness to give when her mother lost her battle with cancer. Rodriguez continued to orchestrate the team from hospitals and her mother's bedside to ensure the team had everything they needed. By witnessing Rodriguez's unrelenting love for her family, the Kendall Warriors 10U team saw the meaning of family, team, and love and dedicated their season to Rodriguez's mother.
The Junior Dolphins program encourages youth players and coaches to learn, teach and play football in a fun and safe environment. The Junior Dolphins program is designed to give kids access to learn the fundamentals of football using the NFL's top resources. To grow the game, the Junior Dolphins program will work to educate coaches, parents and youth on the health and safety of football with a strong emphasis on character development. Junior Dolphins is building the next generation of Dolphins Fans.