MIAMI GARDENS, Fla. – The Miami Dolphins will honor their 1972 Perfect Season team as part of 'NFL 100 Greatest' in a special halftime ceremony against the Cincinnati Bengals, Sunday, Dec. 22 at Hard Rock Stadium. The team was named the greatest team in the 100-year history of the NFL on Nov. 15.
"It's always special to be around the guys who came together to accomplish what no other team in the 100-year history of the NFL has ever done – the perfect season," said Hall of Fame Head Coach Don Shula. "It's only fitting as the League closes out this milestone season that the 1972 Dolphins are officially recognized with an honor that we always knew was true - that they are the greatest team in NFL history."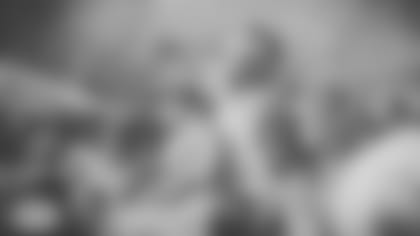 The 1972 Dolphins went 14-0 in the regular season and won all three postseason games, including Super Bowl VII against the Washington Redskins, to finish 17-0, and remain the only NFL team to complete an entire season undefeated and untied from the opening game through the Super Bowl (or championship game). The 1972 Dolphins were led by Coach Shula, the winningest coach in NFL history, and featured six Hall of Fame players, including linebacker Nick Buoniconti, running back Larry Csonka, quarterback Bob Griese, center Jim Langer, guard Larry Little and wide receiver Paul Warfield. That team led the league in both total offense and defense, and was the first team to feature two 1,000-yard rushers (Csonka and Eugene "Mercury" Morris) in the same backfield
Each player on the 1972 team will receive a personalized golden football during the halftime celebration. Fans will also have the opportunity to receive a special edition of the Dolphins Playbook with a commemorative cover.
Since September, the NFL 100 Greatest series highlighted the 100 greatest plays, games, characters, game changers and teams in NFL history. This programming has contained some of the most iconic people, players, and moments that have made the NFL what it is today. For the NFL 100 Greatest series, NFL Films and NFL Media conducted more than 400 interviews with celebrities, current NFL stars and Legends.