This week's guest on The Fish Tank podcast is former Miami Dolphins wide receiver, Davone Bess. Undrafted out of the University of Hawaii in 2008, Bess not only made the Dolphins roster, but registered 54 receptions, good for second all time in NFL history for an undrafted rookie. In five seasons in Miami, Bess caught 321 passes for 3,447 yards and 12 TDs. Here are a few "FishBites" from Davone's time in The Tank with O.J. McDuffie and Seth Levit:
Both Davone and The Fish Tank co-host, O.J. McDuffie, were deemed possession receivers during their playing careers, and neither of them saw that as a negative:
"I always thought to myself, 'isn't that part of the strategy, to run your system or execute your system? And the possession tag, you want to get as many possessions as possible, move the sticks, and keep your offense on the field. So I never understood that."
Davone played for Skyline High School in Oakland, Calif. under the direction of area coaching legend, John Beam, who would prove to be an instrumental figure throughout his life:
"If it wasn't for Coach Beam, I wouldn't have had that opportunity. He was more than just a coach. He taught us discipline. He taught us how to man-up and forget the circumstances that you are in, because stuff happens. That's part of life. That's part of growing up, especially coming from a city like Oakland. He knew the challenges that were already stacked against us and he brought the man out of us and made us better men on and off the field."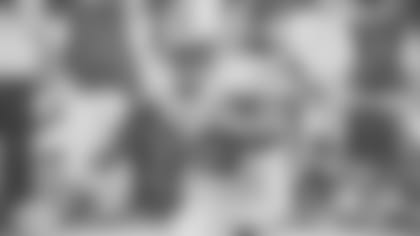 A post high school graduation arrest resulted in Davone serving a year in the Byron Boys Ranch Juvenile Facility:
"I had some strong people in my life that I would call and talk to; that (were) praying for me, that (were) keeping me upbeat, keeping me focused, keeping me appreciative of the situation. As bad as that sounds, as far as me being incarcerated, it could have been a lot worse. I could have been dead or shot or something."
As a rookie in 2008, Davone joined a hungry group of receivers including Ted Ginn, Jr. and Greg Camarillo, all of whom were looking to prove themselves:
"It was special. You know how it is when you're the rookie coming in. They know that you're trying to come and get their job, and it's serious. They don't want to do anything to help you, but we were in a unique situation. All of us were young. We were unproven, and the coaches wanted to see who was going to succeed out of the battle. It brought me back to my Hawaii days and helped me realize that you've got to work. If you want to get on the field, you've got to work and do what you did before. All of those guys were really helpful to me."
Prior to the 2010 season, Miami traded for Brandon Marshall, who joined Davone in the Dolphins wide receiver room:
"When (Brandon) Marshall first got there, I was one of the first ones in the locker room to introduce myself because I was excited for him to come. I knew we got this big guy who catches 100 balls a year. I wasn't looking at it like he, 'he's going to take my shine,' I was looking at it like, 'we're going to help each other.' I needed this, and it was going to take my game to the next level. I was excited."
After being traded to the Cleveland Browns in 2013, Davone faced a series of personal and legal challenges:
"I was in a lonely place. I wasn't getting as many balls as I would like. I was feeling sorry for myself. Stuff wasn't right at home. I was self medicating at the time, which wasn't benefitting me at all. It was just making everything worse. I was just a ticking time bomb."
In 2011, Davone established the Bess Route Foundation and did a significant amount of work with youth throughout South Florida:
"We created something really special. It's my pride and joy; giving back, talking to the kids. Just letting them know my story and the different hurdles that I had to overcome to be where I am. Even though I bumped my head a few times, I'm still on a path to help out and give back whatever I can."