This week's guest on The Fish Tank podcast is Miami Dolphins Honor Roll member, Bob Baumhower. From 1977 to 1986, Baumhower locked down the trenches for the Dolphins at Defensive Tackle, earning five trips to the Pro Bowl and twice being named first-team All-Pro. Here are a few "FishBites" from Bob's time in The Tank with O.J. McDuffie and Seth Levit:
Bob enjoyed a standout career at the University of Alabama, however it was more accident than destiny that brought him to the Crimson Tide:
"Coach (Bear) Bryant was watching some film of (Alabama's) top offensive line prospect. We had played the school that this guy went to in the state playoffs. This guy was their top offensive line prospect and he had a really tough night with me. Coach Bryant saw that film and said, 'well, OK we signed this guy…where's the guy that's whupping his tail right now?"
In 1977, the Dolphins were short on interior defensive linemen, so Coach Shula moved his second-round draft choice from end to nose tackle. Bob was less than thrilled:
"They move me to nose (tackle) and Manny Fernandez, that was his last year. Manny comes up to me and he goes, 'rookie, I feel for you. When they moved me to nose, that was the start of the end for me.' I'm having to hear all this negative stuff and then you had Larry Little; you had Jim Langer and Bob Kuechenberg as the middle three. They destroyed me every practice."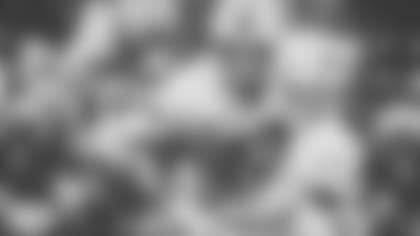 Bob holds no resentment towards modern day players despite the significant difference in salaries from those who played in his era:
"I know a lot of people talk about, 'well, you didn't make the money back then.' I made more than I ever dreamed I'd make as a Dolphin. Heck, my Mom and Dad are in the vacuum cleaner business. I'm playing ball for the Dolphins. I just feel blessed."
Hugh Green and Bob became close friends once the linebacker was traded to Miami, and it all began with Hugh visiting Baumhower's home…when he wasn't there!:
"(Hugh Green) visited my house when I wasn't there. I found out through his visit that the guy I had there, who I thought was a nice, quite, young man, liked to have parties when I was at Alabama and I didn't always know about them. I found out a lot through that conversation."
Bob remains a huge fan of the Miami Dolphins and has great respect for Head Coach Brian Flores:
"He's got a plan. Coach Flores has a plan. If nothing else, they're playing so hard right now. They're playing hard and they're getting better. I love what I've been seeing, and it looks like they're having fun."