Wide receiver Jakeem Grant closed out the 2017 season in a big way and he's doing everything in his power to see that he can carry that momentum into 2018. Grant had seven catches in the final two games of last season, including his electrifying touchdown against the Kansas City Chiefs.
"Toward the end of the season, I started hitting the playbook really hard," Grant said. "Coach started giving me a chance and throwing me in there and I knew that I had to make a big play. I let them know that this is who I really am. I can make these plays and I can do this and I can do that. That built confidence in me. Once that happened, I just let it roll over into the offseason and just training and training and saying, 'Why can't you do that almost every play that you're in?' That's been my mind-set every time that I go out and train."
Grant's teammates in the secondary have talked about how difficult he has been to cover this spring, and offensive coordinator Dowell Loggains also has been impressed.
"He shows up every day," Loggains said. "He's an explosive player and I don't just say that because we see eye-to-eye literally. I really have been impressed with the kid. He started flashing at the end of the season. … You keep expanding his route tree. He's short in stature, but he does not think he's short. He does not play short. He plays like a big person. His mind-set is that and he's had a really good camp so far."
Grant is just one of many quality receivers on the Dolphins roster, along with Kenny Stills, DeVante Parker and newcomers Danny Amendola and Albert Wilson, just to mention a few.
Grant says he's looking forward to the competition at the position and convincing his offensive coaches they need to find an important role for him.
"I think he has the ability to play a lot of spots," Loggains said. "I think when you first see him, you're going to label him a slot, because everyone sees that. He is a long-striding, explosive athlete. Very much the case of a guy like in Atlanta, Chicago and we had in Cleveland — Taylor Gabriel. He's a long-striding, explosive player. He has the ability to play on the outside and be good there. He can change the game in one snap. We just need consistency. He needs reps and to keep working. He's doing a really good job with every opportunity he's been given so far."
Davis development: Jesse Davis began the offseason program as the starter at right guard and his progress will be something to watch along the offensive line. It was encouraging, in that light, that offensive coordinator Dowell Loggains pointed to him as the one player who made the biggest strides between the first and second weeks of OTAs. "He's taken a huge jump," Loggains said. "The first week he got beat on his hands a couple of times. He's really drilled the right way, he's practicing the right way. I've seen a jump in his performance to this point. I'm excited to get him in training camp and we put pads on and see what he does that way."
Going camping: Registration is open for the Junior Dolphins Summer Camp, which will take place at various locations over the next two months. The non-contact football camp for boys and girls ages 8-14 comes with a Junior Dolphins jersey, shorts, and arm sleeve. For details on the various camps being offered, visit MiamiDolphins.leagueapps.com/camps.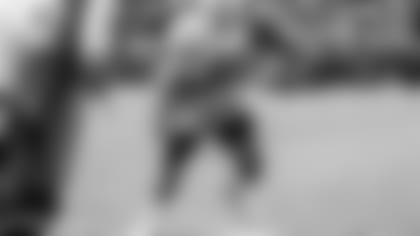 Cordrea the competitor: Cornerback Cordrea Tankersley made 11 starts as a rookie in 2017 and he came into the offseason with the mind-set of a starter, a notion that was reinforced when Head Coach Adam Gase told him that's how he should be thinking. "It's a no-brainer," Tankersley said. "I kind of had the idea myself, 'It's my job to lose' kind of deal. He definitely let me know that, and it's just extra motivation." Tankersley does understand he will face intense competition for the position, in part because of the return of 2016 starter Tony Lippett from an Achilles injury. But Tankersley also believes he'll be better in his second season because of everything he learned as a rookie. He says the biggest thing is being more aggressive. "This is my second year, so I'll definitely take what I learned last year and step it up a notch," Tankersley said. "My next step is just to become one of the best corners in the league. I'm learning from the best. I'm still learning from the guys on this team. I'm also learning from guys I look up to, and just trying to perfect my craft."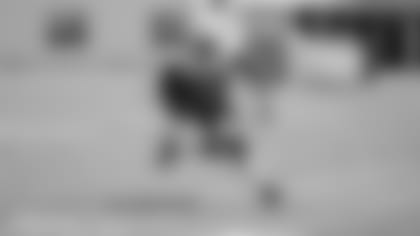 Who's the fastest?: It's the debate that keeps going and going. For the second consecutive week, pretty much every interview after the minicamp practices included the question about who is the fastest player on the team. Perhaps the most enlightening answer came last when wide receiver DeVante Parker took his turn with a media session. Until Parker spoke, reporters and players mentioned Jakeem Grant, Kenny Stills, Kenyan Drake and Albert Wilson as the candidates for that distinction. Referencing the tracking device the players wear in practice that measures their running speed, Parker decided it was time he was included in the conversation. "The GPS says I was second," Parker said. "With the GPS I was at 20.9 miles per hour and somebody else (had one time) faster than that." Asked whether he thought was getting "ripped off" on the conversation, Parker couldn't help but agree. "Yes, I think I am getting ripped off. (laughter) But it's fine. It's all right." Parker added he would finish in the top two in a team-wide race. Joining him, Parker said, would be Jakeem Grant, who seems to get more than his share of votes as the fastest player on the team. Grant certainly doesn't seem to think there's any debate. "Me, of course," he said. "Hands down. Neither one of them, not Albert, Kenny, neither one of them. No."