Guard **Josh Sitton** was given a veteran's day off.
In the final practice open to the media, the Dolphins did a lot of 11-on-11 work, with the first-team offense going against the first-team defense.
**Ryan Tanehill** had nice completions to tight ends **A.J. Derby** and **Mike Gesicki** on back-to-back plays.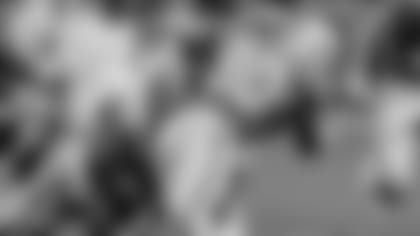 Defensive end **Charles Harris** was very active, as he got to the quarterback on two plays that likely would have been sacks in game situations.
Wide receiver **Albert Wilson** caught a pass and was able to hang on to it despite flipping into the air after colliding with cornerback **Bobby McCain**.