Here were some of the comments from Adam Gase's press conference Monday that stood out, along with some perspective:
"It was more a field position game. Throw the stats out. Nobody cares. You gotta win."
— Gase often talks about playing complementary football, and the game against the Jets was a perfect example. While the offense didn't produce big numbers, it also didn't turn the ball over and played its part — along with punter **Matt Haack** and the special teams — of helping the Dolphins win the field position battle. That, in turn, helped the defense stymie the Jets offense. In the end, all that mattered was that the Dolphins were able to pull out a victory.
"We're moving him around. We've got some different roles for him."
— Gase talked about first-round pick **Minkah Fitzpatrick** playing three or four different positions against the Jets, and intimated it's something that could happen again. It's a lot to ask for a rookie, but Fitzpatrick has the physical attributes and the football IQ to deal with the challenge, and it's that combination that made him the 11th overall selection in the 2018 NFL Draft.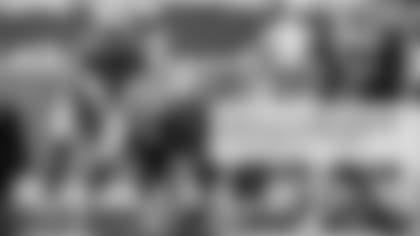 "There's a lot of things that he did well. There's a lot of things he had no chance. That's not on him."
— Gase said the low numbers on offense against the Jets shouldn't be pinned on quarterback **Brock Osweiler**. Gase said there were only two throws he thought could have been better, one on a deep pass to **Danny Amendola** and the other a pass that was batted down at the line of scrimmage. Osweiler did face steady pressure from the Jets pass rush and was sacked four times. More importantly in a defensive struggle, he did not throw an interception.
"I think we're just trying to get to the point where he feels good throwing and then we'll go from there."
— Gase says he can't make any predictions or decisions on quarterback **Ryan Tannehill** because of the volatile nature of his situation. Gase says there's no consistency in how Tannehill is feeling because there's discomfort in his throwing shoulder one day and none the next. That has made it difficult for Gase to get a gauge on when Tannehill might be back in action.