Here are some of the comments from Head Coach Adam Gase on Monday that stood out, along with some perspective:
"Whenever this happens, when he goes in there, I just want him to just play his game and not worry about anything else."
— Gase stills doesn't a have clear answer as to when **Ryan Tannehill** will be able to make his return to the lineup, but he's definitely got a clear idea of what he wants from his quarterback. Simply put, he just wants Tannehill to do what he was doing before he was injured and play the same way, without worrying about external circumstances.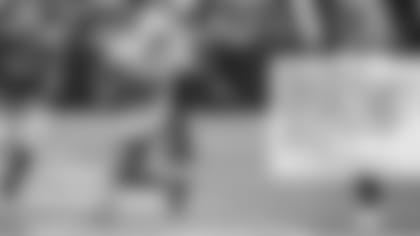 "We want to stretch the field with him. We want to be able to take advantage of the fact that he gets behind the DBs and we haven't been able to do that so far."
— With the injuries that have hit the wide receiver position, **Kenny Stills** could become a key player for the Dolphins' offense down the stretch. Gase understands this and also knows Stills already could have better numbers this season had things worked out better on offense. Stills not only can help the Dolphins with the deep ball, he's also proven to be a reliable pass catcher in all situations.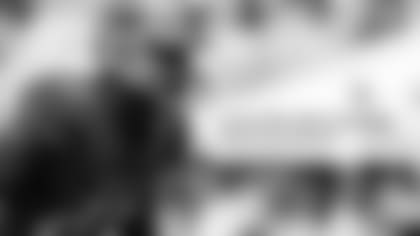 "It just comes down to everybody trusting each other that they're going to do their job. If we can just focus on doing that, that's going to save us from a lot of heartache."
— Gase believes the biggest key on defense is eliminating big plays allowed, and the biggest key to doing that is simply having every player on the field carry out their assignment and not worry about trying to do something extra. As Gase explained, all it takes is one player out of position to turn a marginal run by an opponent into a long gain, and the same principle applies when it comes to the passing game.
"That's the NFL. That's what everybody wants, right? It's just who can have the best six-game season."
— Gase doesn't seem surprised one bit that there will be a five-way tie for sixth place in the AFC standings at the conclusion of Week 11, with the Dolphins joining the Baltimore Ravens, Cincinnati Bengals, Tennessee Titans and Indianapolis Colts at 5-5. With few exceptions, there's always a lot of parity around the league and most teams experience the kinds of highs and lows the Dolphins have experienced this season. The next six weeks will provide the separation among the five 5-5 teams, and the Dolphins are hoping they'll be on the positive side of it.