Executive Vice President of Football Operations Mike Tannenbaum and General Manager Chris Grier conducted their annual pre-draft press conference Wednesday. Here were some comments that stood out, along with some perspective: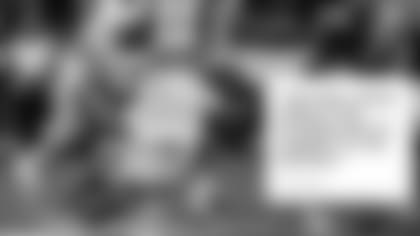 "We feel good about the players we've added to the roster (the past three drafts)."
— Grier's comment referred to the Dolphins' stated draft-and-develop philosophy. The Dolphins selected 22 players over the past three drafts, and 18 of them remain on the roster. Furthermore, half of those 18 already have made significant contributions to the team: 2015 picks DeVante Parker, Jordan Phillips, Bobby McCain and Tony Lippett; 2016 selections Laremy Tunsil, Xavien Howard and Kenyan Drake; and 2017 picks Cordrea Tankersley and Davon Godchaux. The continued development of all of the 18 recent picks will play a big role in the team's fortunes in 2018.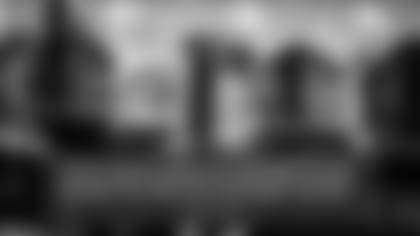 "For us the best thing is the communication and talking about what would be best for the Miami Dolphins. The three of us work great together."
— Grier reiterated the draft-day process, and it involves a complete team effort when it comes to making the selections between Tannenbaum, Grier and Head Coach Adam Gase.
"You can always make a deal to move up. It depends on how much you want to give up."
— Grier said the Dolphins have enough resources to move into the top five of the draft if they decide they want to do that. This is not to suggest that's what the Dolphins will be doing April 26, but the possibility apparently cannot be dismissed.
"When you say best player available, you're still looking at your roster."
— Grier provided a great description of the best player available approach, explaining that it means "best player" relative to the talent already on the roster. As Grier pointed out, if a team has two quarterback with whom they're comfortable, then perhaps a quarterback wouldn't rate as highly as somebody at another position.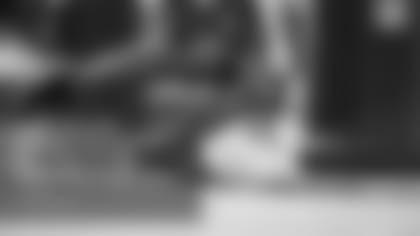 "We try to develop a sense of what's going to happen and try to touch base with as many teams as possible."
— Tannenbaum explained the general process by which trades occur during the draft, pointing out that the background work almost always is done before one of the teams involved is on the clock. As Tannenbaum explained it, the framework of a deal often is in place pending a certain player being available. The Dolphins were involved in two draft-day trades last year, including one that netted them a 2018 seventh-round selection from the Tampa Bay Buccaneers.
"Our hope and expectation is some of these players will come in and contribute right away."
— Tannenbaum doesn't like placing the expectation of a pick in the first three rounds becoming an immediate starter, though it's clear he's looking for some impact.