Dolphins alums Vernon Carey, Chris Chambers, Jeff Cross, A.J. Duhe, Brandon Fields and Paul Soliai were at the Baptist Health Training Facility at Nova Southeastern University to sign one-day contracts Thursday. Here were some of their comments, along with some perspective: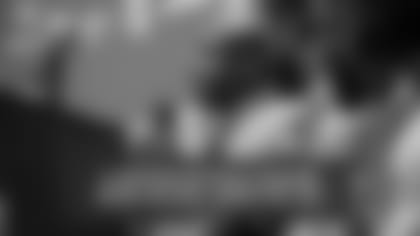 "I consider myself a lifelong Miami Dolphin, card-carrying Miami Dolphin, always will be."
— Cross, a defensive end from the University of Missouri, spent his entire NFL career (1988-95) with the Dolphins and says he rarely misses one of their games to this day.
"It's nice to be teammates with these guys. I always wondered what it would be like to play with some of them."
— Cross looked around at the table in the team auditorium in Davie when he made that comment. It certainly would have been interesting to see a Dolphins pass rush with both Duhe and Cross coming off the edge.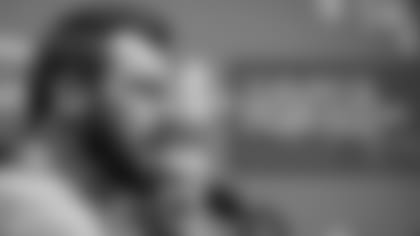 "To be able to start with him and end with him is pretty cool."
— Fields was referring to Soliai, a fellow member of the Dolphins' 2007 draft class. Soliai was a fourth-round pick out of the University of Utah, while Fields was selected out of Michigan State in the seventh round. Fields and Soliai were part of a 10-player draft class for the Dolphins and the two who ended up making the Pro Bowl.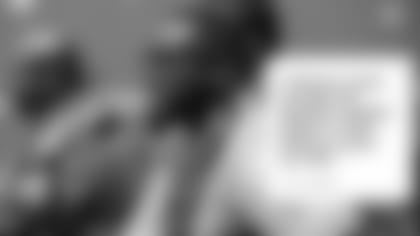 "Would have played my entire career here if they would have let me."
— Chambers made it clear it wasn't his choice to leave the Dolphins when he was traded to San Diego in October 2007 in exchange for a second-round pick in the 2008 NFL draft that was used on quarterback Chad Henne. Chambers played two seasons with San Diego before ending his NFL career with the Kansas City Chiefs in 2010.
"I didn't brag a lot when I played. Since I don't play anymore, I brag way more."
— Chambers is right on that count. He actually was among the most low-key players on the Dolphins roster even when he was putting up big numbers as a wide receiver.
"When I'm alone back at my house, under my tiki, I'll watch it again. That's what made my name."
— Soliai says the only play of his career he remembers was the opening snap of a game against the New York Jets when he took on perennial Pro Bowl center Nick Mangold and drove him back to make the tackle on Hall of Fame running back LaDainian Tomlinson. Soliai joked that whenever he gets a chance, he goes on YouTube to make sure the play is still there.
"I just remember him back in the days at UM he always trying to get better, get more knowledge of the game, and it's paid off."
— Before joining the Dolphins as a first-round pick in 2004, Carey played at the University of Miami, where he was teammates with new Miami running back Frank Gore. Carey shared his memories of Gore, who has become the fifth-leading rusher in NFL history since leaving UM one year after Carey.
"I like it. It looks modern. This is a good-looking jersey."
— Cross offered his take on the Dolphins uniform's new look.