Here were some of the comments from Monday that stood out, along with some perspective: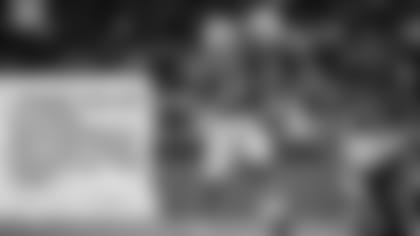 — Head Coach Adam Gase remembers the times he had to face defensive end Robert Quinn in his previous stops in the NFL, and he's glad to have him on his side this year. Gase explained how it was the Los Angeles Rams who called the Dolphins in the offseason to tell them Quinn was available in a trade and the Dolphins made sure not to pass up that opportunity. Based on Quinn's work in the preseason, it sure looks like they were right to jump on the chance to get him.
"The last two years, his sense of urgency has been exactly what we want."
— Wide receiver Leonte Carroo is still looking to solidify his role on offense and his spot on the team, but Adam Gase says Carroo has gone about things the right way. For Carroo, it's about trying to stay consistent and making the most of every opportunity.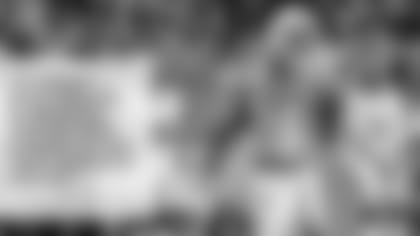 — Adam Gase says the entire coaching staff is happy with the decision to put Bobby McCain at outside cornerback with the first-team defense, and a big reason is McCain's approach to the game and his high football IQ.
"For the young guys, it's just a great opportunity. You've just got to go make it hard for the people upstairs, give them something they've got to look over and make it tough for them."
— Wide receiver Albert Wilson might not play in the preseason finale against Atlanta because he's pretty much a lock to make the Dolphins 53-man roster, but it wasn't that way for him when he was a rookie free agent with the Kansas City Chiefs in 2014. So he understands the opportunity at hand for young players looking to make a final impression before the roster cuts Saturday. In Wilson's case, he might have helped his cause in that 2014 preseason finale with the Chiefs because he led the team with four receptions that night.
"It's been going smooth. I feel like I've picked up on a lot of things in the playbook that the offense is trying to do."
— Albert Wilson is happy with the way things went for him in training camp and so far in the preseason, and he's got every right to feel that way. While his signing perhaps didn't generate as much attention as that of other veteran acquisitions, he has been among the most impressive Dolphins newcomers so far.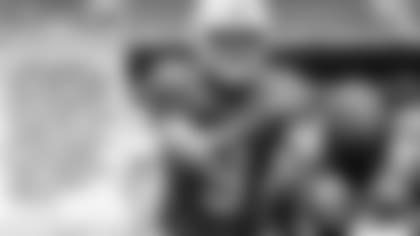 — Quarterback David Fales is involved in a tight battle for the backup quarterback job behind Ryan Tannehill, but he doesn't want to look at the preseason finale against Atlanta as the determining factor between Brock Osweiler and himself. His thoughts echoed those of Head Coach Adam Gase earlier in the day. While the Atlanta game certainly could play a part in the decision, it's going to be only one of several factors.
"You want to be here and it is hard, but … you can't. That's not going to help you today or getting ready for this game, so I try to stay away from that."
— David Fales admits that one of the challenges this week involves keeping the focus squarely on the job at hand and not looking ahead to the final cuts Saturday that will determine his short-term future in the NFL. That applies not only to Fales, but to every player on the roster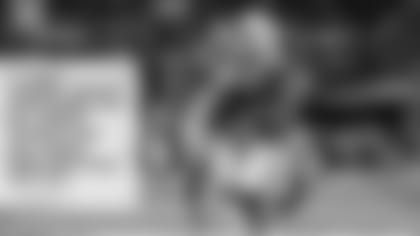 — Wide receiver Isaiah Ford finds himself among a group of players on the so-called roster bubble, but he says he's not going to worry about decisions that are out of his control.
"It's extremely exciting. Anytime you get to be out there and running around on that field with the bright lights on, it's why you work so hard, to get out there and see what you can do."
— Wide receiver Isaiah Ford is among the group of young players who will get extended playing time in the preseason finale because many, if not all, of the starters will be given the night off. It's a great opportunity for Ford — and every player in his situation — to showcase his skills.