Head Coach Brian Flores addressed the media before the start of training camp practice Tuesday. Here were some comments that stood out, along with some perspective:
"During this process, I tried to take a little bit from everyone in a leadership position."
— As is the case with every coach, Flores says he's been influenced by people who played important roles in his life, starting with his parents and his high school coach, Dino Mangiero. Flores also said his philosophy is his own, explaining that nobody should try to be somebody they're not.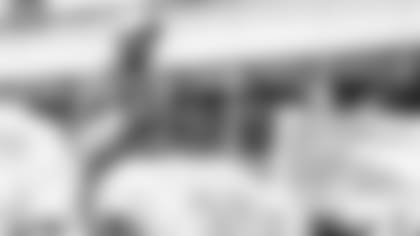 "Anything that could potentially give us an advantage I'm definitely willing to take a look at it."
— Advanced analytics have become popular around the NFL, even though not every coach believes in them to the same degree. Flores says nothing will ever be more important than fundamentals and techniques, but he also doesn't discount the potential value of analytics.
"Everyone's got to be ready to play for an extended period of time."
— The Dolphins open the preseason against the Atlanta Falcons on Thursday and Flores says he's got a tentative plan in place as far as playing time is concerned, but things will get adjusted on the fly depending on how the game plays out.
"There's a lot of packages. He fits in a lot of those packages."
— Linebacker Kiko Alonso has battled minor injuries early in training camp, but he figures to play an important role for the Dolphins defense in 2019. As Flores pointed out, Alonso's history suggests that he can be productive.
"He works hard. He embodies a lot of things we like in offensive linemen."
— Jesse Davis has seen action at both right tackle and right guard in training camp, and Flores says he likes what he's seen from the third-year player. Flores said that while no final decision has been made regarding where Davis will line up, he will be one of the five starting offensive linemen.