New Dolphins Head Coach Brian Flores was a guest on The Audible and here were some of his comments that stood out, along with some perspective:
"I'm all about structure and process and routine. And I thrive in that."
— Flores described in part the way he approaches things as a coach, and it involves doing things a certain way and doing them repetitively so they become as second nature as possible.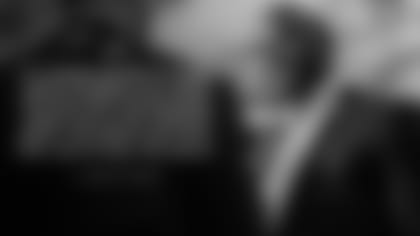 "It's human nature to think about yourself, but when you step into this building I want guys to be thinking about the group and what they can to help the group."
— For Flores, it's all about the team, which is the same thing he said during his introductory press conference. That means that no one player is above the team and individual stats don't matter because it's all about wins and losses.
"One of my greatest strengths is that I know I don't have all the answers. I try to bring people around me who can help me and help the team come up with the right answers."
— Flores added that he does know some answers, but he's also not arrogant enough to refuse suggestions or help in the goal of helping the team. Those suggestions can come from different places, with Flores saying he's not above listening to different opinions.
"There's some talent on the offensive side of the ball and I'm looking forward to working with them."
— As a defensive coach with New England the past several years, Flores got a good look at some of the players he'll now be coaching. **Kenyan Drake**, who scored the game-winning touchdown during the "Miami Miracle," naturally is somebody who caught his eye, but not just because of that play. Flores also mentioned offensive players such as **Jakeem Grant**, **Albert Wilson**, **Laremy Tunsil** and **Ja'Wuan James**.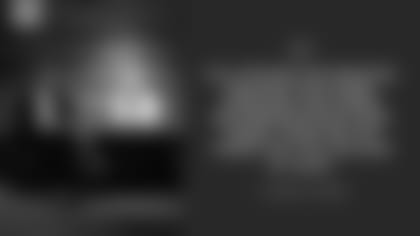 "I'm a stickler for penalties. Penalties lose games, turnovers lose games, miscommunication loses games. Those are the things that you can kind of avoid."
— Flores wants to have a disciplined team, one that will not beat itself. With the difference in talent between NFL teams being so small, games often come down to which team makes the fewest mistakes. That's where Flores wants to have the Dolphins.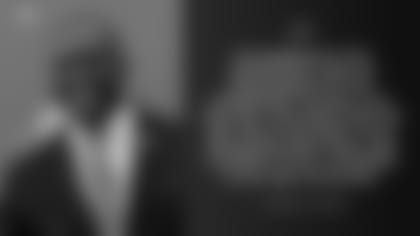 "I'm humbled by this opportunity and I'm encouraged by this opportunity as well. But this isn't the finish line for me. This is the start. I'm in the blocks right now. And I'm ready to go, I'm raring to go and I'm excited."
— Flores accomplished a major goal by becoming an NFL head coach at the age of 37 by being successful at every level during his post-playing career, and now he's ready to answer the challenge of becoming successful in his new position.