Here are more comments from the week of preparation for the game against the Buffalo Bills, along with some perspective:
"These guys just work. They get to the office and they just grind."
— Head Coach Adam Gase reiterated Friday that he likes the make-up of his team and what he's gotten from the players in terms of discipline and work ethic. This has been something Gase has said several times in 2018.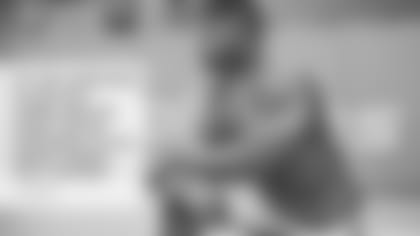 "If you continue to go out there and do what you're supposed to do, good things will happen."
— Defensive end **Cameron Wake** has a simple philosophy when it comes to pass rushing—and football in general—and that is to never worry about what just happened and just focus on the next play. Wake said that in response to a question about momentum, which he said lasts about 20 seconds—or about the amount of time between two plays.
"You know this quarterback can throw from here to Miami Beach as a rookie. Our job is to get to him. So our job is stick to the script and get to him by any means necessary."
— Defensive end **Andre Branch** clearly is impressed with the arm strength of Bills rookie Josh Allen, illustrating it by mentioning the 28-mile distance between Davie (home of the Dolphins training facility) and South Beach. Allen also isn't an easy quarterback to bring down because of his tremendous size, though the Dolphins certainly would love to get the chance to try.
"I've been extremely impressed with him. He's as good of a left tackle as I've ever been around."
— Offensive coordinator Dowell Loggains had high praise for left tackle **Laremy Tunsil**. What jumps out in particular is that Loggains was an assistant coach with the Cleveland Browns in 2014, and one of the players on the roster that season was Joe Thomas, one of the premier left tackles in the NFL over the past decade and a player who seems likely to be inducted into the Hall of Fame.