More comments from the Dolphins from the week of preparation for the game against the New York Jets, along with some perspective:
"The way he attacked his PT (physical therapy) and his rehab was really incredible to watch. (He's) just an ultimate professional, did an unbelievable job (and is) really a model, a role model for anybody."
— Associate Head Coach/Special Teams Coordinator Darren Rizzi always has had great respect for **Mike Hull**, but it might have reached a new level with the work that Hull put in to return from the offseason knee injury that put him on injured reserve. Hull was activated from IR on Wednesday after practicing the past two weeks and should quickly resume his role as one of the key players for Rizzi's special teams units.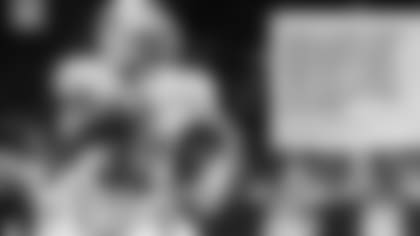 "Kenyan is a guy that can do a lot of things. Hopefully you go into a game and you have 250 calls on your call sheet. A lot of times you don't get to all of them, but in the course of a game, when the matchups are advantageous, he's a guy that obviously has matchup plays and he's a guy you game-plan around."
— Offensive coordinator Dowell Loggains likes the versatility that running back **Kenyan Drake** brings to the offense. Drake showed off his multiple skills against Houston last week when he rushed for a team-high 58 yards and a touchdown and also had a touchdown reception.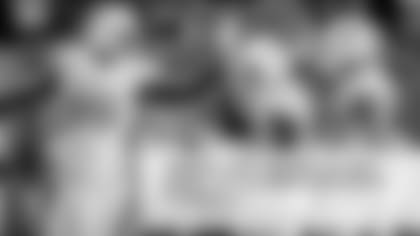 "We're just ready to get back to playing Dolphins football, Dolphins defense especially, stopping the run, getting them into third down and having some fun."
— Defensive tackle **Davon Godchaux** is looking for the Dolphins to have a rebound performance on defense against the New York Jets on Sunday. The Dolphins had success in the first meeting between the teams, holding the Jets to 12 points and forcing three turnovers in a 20-12 victory.
"Just do your job. Plain and simple. Very simple. Whoever you are, whatever your responsibility is, do it."
— For defensive end **Cameron Wake**, the key for the Dolphins to getting back to playing the kind of defense the team was playing earlier in the season is very simple. The Dolphins got caught the past two games with players being out of position, likely as a result of someone looking to make a big play to swing the momentum. The Dolphins are hoping to fix that issue starting Sunday against the Jets.