Defensive end Andre Branch, defensive tackle Davon Godchaux, linebacker Kiko Alonso and the team's defensive assistant coaches addressed the media after the OTA on Wednesday. Here were some comments that stood out, along with some perspective:
"We're going to count on those guys a lot this year. They've been working their tails off to get better. They've been striving for greatness."
— Branch has high expectations for second-year defensive tackles Davon Godchaux and Vincent Taylor, who both got a lot of playing time as rookies. Godchaux and Taylor figure to be part of the rotation at that position.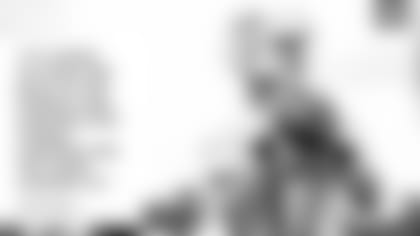 "He looks amazing. It's good to have him back in the huddle and controlling things, controlling the team, leading us."
— Branch has been impressed by what he's seen from quarterback Ryan Tannehill in his return from a knee injury. Branch said the Dolphins would go as far in 2018 as Tannehill takes the team, adding that everybody has to do their part.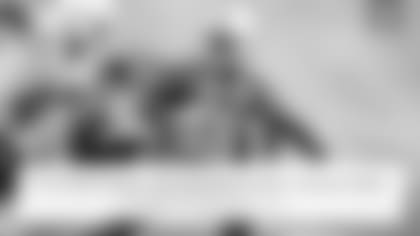 "You see speed. You see quickness, athleticism. All of those things. He's got a good brain. We just have to get him going in the right direction all of the time. He's a really good athlete."
— Assistant Head Coach/Linebackers Coach Frank Bush likes the physical attributes that third-round pick Jerome Baker brought with him from Ohio State.
 "We just have to let him go. One thing he will do is run and hit, and we have to put him in position to do that."
— LB coach Frank Bush is looking for a more productive season from Kiko Alonso, though he pointed out that Alonso was hampered with a hand injury in 2017. Alonso made several game-changing plays in his first year with the Dolphins in 2016 and the team is looking for more of those this season.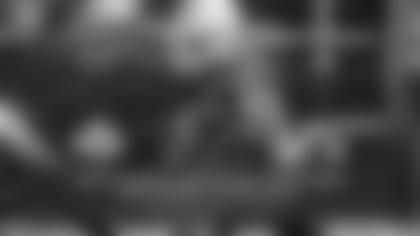 "You can tell he's played in a lot of games. Very good communicator. Wants extra study. Those things are more mature than most. He's fallen in line exactly (with) what we thought he would be."
— New Defensive Backs Coach Tony Oden offered an early report on first-round pick Minkah Fitzpatrick, who came in with the reputation as having a tremendous work ethic. Fitzpatrick has lived up to that reputation in the short time he's been with the Dolphins.
"It's hard to outwork Charles. Wants to get better. Strives to get better every single day."
— Defensive Line Coach Kris Kocurek has been impressed with the work ethic of 2017 first-round pick Charles Harris. Kocurek said that, based on film review, Harris played as a rooke last season.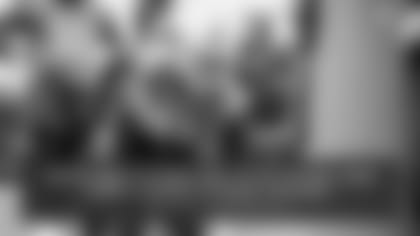 "I don't care about big names, small names, big-school guys, small-school guys. We're here to work and to get better. Hard work is going to equal success."
— DL coach Kris Kocurek likes the talent on the defensive line, but what he's looking for more than anything is all-out effort. He's hoping to build a deep rotation that will allow the linemen to move in and out of the lineup without any drop-off.
"Start all over. Gotta earn my way again. Back to square one."
— Godchaux had an impressive rookie season after joining the Dolphins as a fifth-round draft pick, but he says that means anything as he prepares for Year 2. That kind of approach played a part in Godchaux's success as a rookie.
"We rotate like eight, 10 guys and all of us can play at a high level. That's why we feel so confident coming into this season."
— Godchaux referenced teams like Philadelphia and Jacksonville, which had great success rotating their defensive linemen, when he talked about the depth the Dolphins have built up front. Godchaux will be a key part of that rotation along the defensive line.