Running back Kenyan Drake, guard Jesse Davis, cornerback Bobby McCain and safety T.J. McDonald addressed the media after the OTA on Tuesday. Here were some comments that stood out, along with some perspective:
"I've been a safety this whole time I've been in the league. It's all speculation. I didn't hear any of that from the coaches."
— McDonald heard talk after the Dolphins selected safety Minkah Fitzpatrick in the first round of the 2018 NFL draft that he might be moved to linebacker, but that's all it was: talk. Defensive coordinator Matt Burke said recently that McDonald will continue to line up at safety, and the team will find ways to get its best players on the field and get the most out of everybody.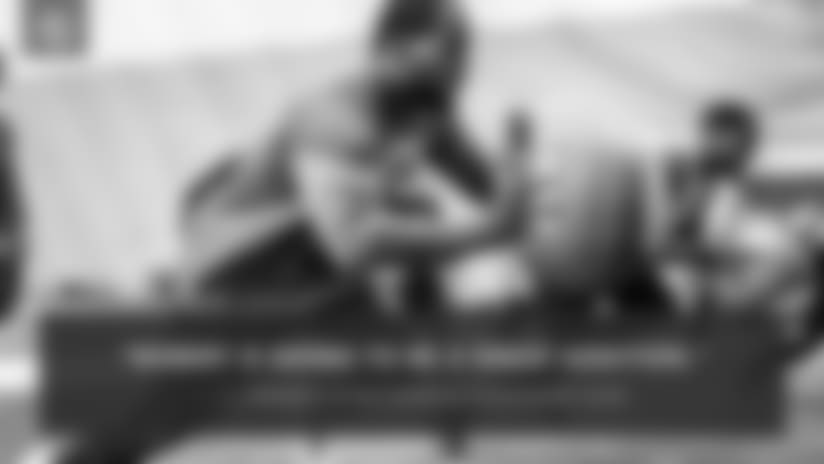 "I was excited. Robert is a game-changer. I've watched him change games. He's going to give his all every time. Robert is going to be a great addition."
— McDonald was reunited this offseason with former Rams teammate Robert Quinn, who was acquired in a trade. McDonald liked the move and what it could mean to the Dolphins defense.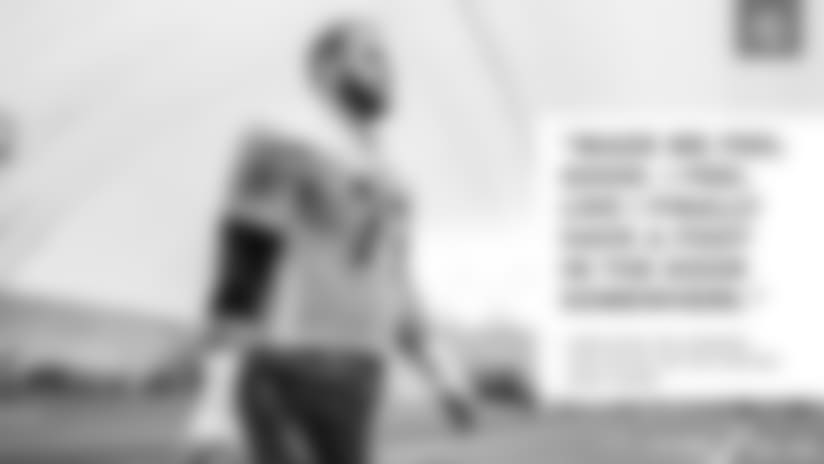 "I guess I was kind of surprised … Made me feel good. I feel like I finally have a foot in the door somewhere."
— Davis was naturally happy when offensive line coach Jeremiah Washburn told him at the start of OTAs he was going to line up as the starting right guard. It was quite an endorsement for Davis, who split time last season between guard and tackle.
"He's a hell of a worker. I don't think I've not seen him in the building when I've been here. He's always doing something."
— Davis has been impressed with the work ethic quarterback Ryan Tannehill continues to show, although that shouldn't come as a surprise because Tannehill always has gone above and beyond since joining the Dolphins in 2012.
"He works out like a first- or second-year guy. If I could have half as much success in my career as he has, it would be a win in my book."
— Drake is happy about the opportunity to play alongside veteran Frank Gore, who will go into the 2018 season needing 76 yards to pass Curtis Martin as the fourth-leading rusher in NFL history. Gore reached that plateau through hard work, something Drake is looking to emulate.
"It's just about growing up one day. I'm nowhere near where I want to be because I feel the sky's the limit for me and this team."
— Drake has a simple explanation for the major step forward he took in his second season in 2017. He said he didn't make the most of his opportunities as a rookie in 2016 and wasn't going to let that happen again.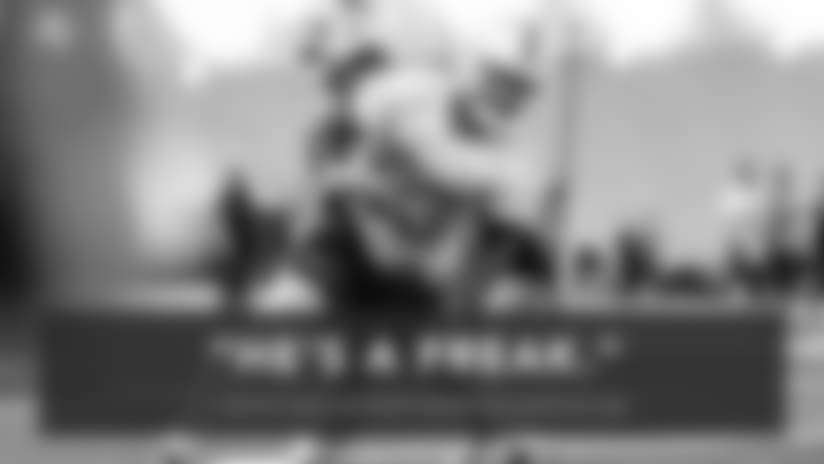 "He's a freak. He runs so smooth it doesn't look like he's running fast."
— Drake has been impressed by the physical attributes shown by rookie running back Kalen Ballage, the fourth-round pick from Arizona State.
"It's crazy. It's a good feeling, though, knowing it's your fourth year in the league and it's a big year for both me and the team."
— Despite entering only his fourth NFL season, Bobby McCain finds himself as the most experienced cornerback on the Dolphins roster. He's prepared to handle the role of leader and answer questions from the young cornerbacks he himself was asking just a couple of years ago.
"He's not as bad as I thought he was. He's a good guy. He's a leader. He's going to be real good for this locker room."
— McCain clearly has a different view of wide receiver Danny Amendola now that the two are on the same team. McCain and Amendola, of course, had their clashes when Amendola was in New England, but McCain now has an appreciation for Amendola's competitiveness.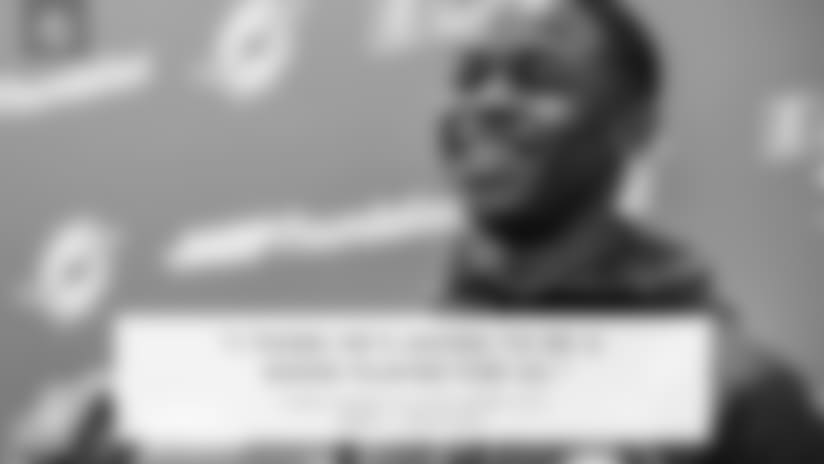 "He kind of reminds me of myself when I came in because he wants to learn. That's what you need. He's got ball skills. He looks the part. I think he's going to be a good player for us."
— McCain has liked what he has seen from rookie sixth-round pick Cornell Armstrong, a cornerback from Southern Miss. It's Armstrong's eagerness to learn that McCain particularly likes.