Head Coach Adam Gase, quarterback Ryan Tannehill, defensive end Charles Harris, cornerback Tony Lippett and safety Minkah Fitzpatrick addressed the media after the minicamp practice Tuesday. Here were some comments that stood out, along with some perspective: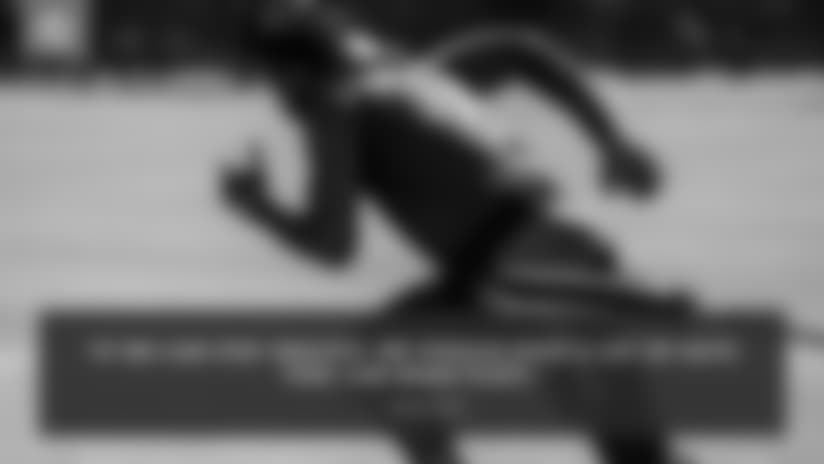 "If we can stay healthy, we should have a lot of guys that can make plays. We'll have to see how everything sorts out."
— Gase and the Dolphins find themselves with a tremendous amount of options in the passing game after the offseason acquisitions of Danny Amendola, Albert Wilson and Frank Gore, along with the selections of tight ends Mike Gesicki and Durham Smythe in the 2018 draft. It's shaping up as a nice problem to have in terms of having to find a way to spread the ball around.
"We can line them up and let them decide. It'd be interesting because there's some legit speed with those guys."
— Gase was the latest to be asked about who might be the fastest player on the team, but he explained that the tracking devices produce an average of how fast the receivers run, which benefits players running go routes. Gase also was quick to say he did not want to hold a race to settle the question, adding that every player involved probably would vote for himself.
"I like the way those guys are working. It seems like they're not quick to run over to the hotel."
— Gase likes the attitude of the entire 2018 draft class, who have shown a willingness to go the extra mile to learn the offense and get acclimated as quickly as possible to life in the NFL.
"It's all been hard, but it hasn't been harder than I expected."
— Fitzpatrick talked about the transition from college to the NFL and again pointed out that playing at the University of Alabama prepared him very well for this next step. Fitzpatrick has been impressed this spring, both with his play on the field and his ability to absorb instruction.
"It was a good feeling. Anytime you see your hard work paying off, it's a blessing."
— Fitzpatrick naturally was thrilled to sign his first NFL contract, which happened Friday. The first-round pick repeated what he had said after the draft, that this was a goal but not the end goal. Fitzpatrick made it clear he intends to continue trying to get better every day.
"I feel right now we have two groups of receivers that can play at a high level for us. We have a really deep room right now."
— Tannehill likes the depth the Dolphins have amassed at the wide receiver position after the offeason acquisitions of Danny Amendola and Albert Wilson.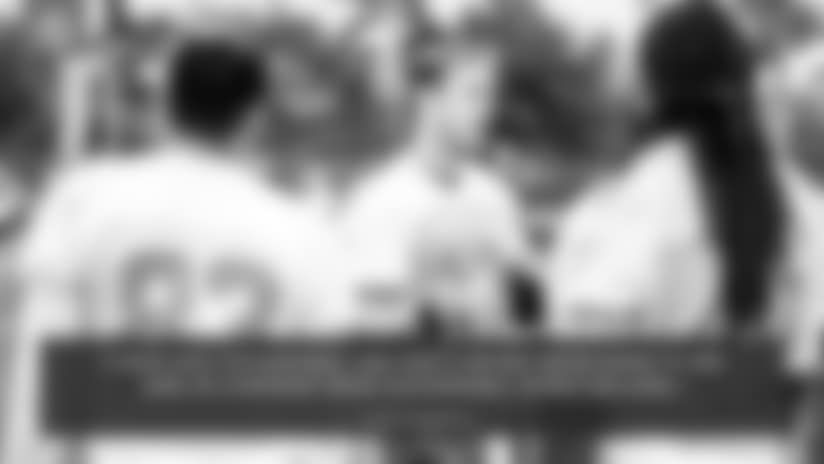 "I hold guys accountable, and that's the way we're going to win here, by everybody being accountable, myself included."
— Tannehill has become more and more of a leader for the Dolphins, and he explained his intention in pointing out when he sees his teammates not being on point in their assignments. Tannehill is harder on himself than anybody else, and that kind of accountability can only pay dividends in the long run.
"I feel like I'm moving well. I'm able to escape, able to get upfield when the window is there. That's still going to be a weapon for me."
— Tannehill has been moving around very well in the practices open to the media and he clearly has no intention of changing his playing style.
"It's been a tough grind. I learned about myself, learning a lot about the body."
— Lippett said his comeback from his 2017 Achilles injury was a long road but he kept a positive throughout the process.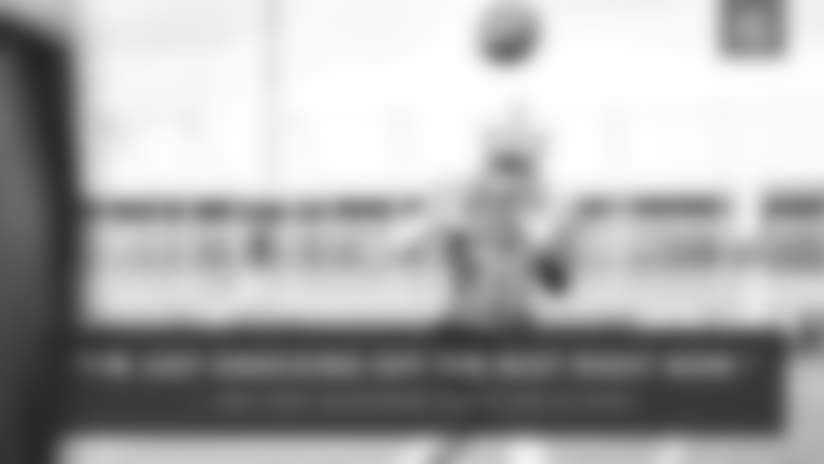 "I'm definitely on track to be the same player. I'm just knocking off the rust right now."
— Lippett says he's almost back to 100 percent after his 2017 Achilles injury, but now has to try to regain the form he displayed in 2016 when he led the team with four interceptions.
"I got somebody to learn after, big time. Great player, great guy."
— This was Harris' reaction after the Dolphins made the offseason trade for fellow defensive end Robert Quinn. The two have similar body types, which makes Quinn a perfect mentor for Harris, particularly given his resume.
"It's the simple things I'm trying to do to make sure that I'm a great teammate. That's one thing I really want to be."
— Harris said he had set some personal goals for himself for next season, though he wouldn't divulge what they were except for saying that being a great teammate was one of them. For Harris, that means putting in the work but also trying to make things fun and, most importantly, always going all out.